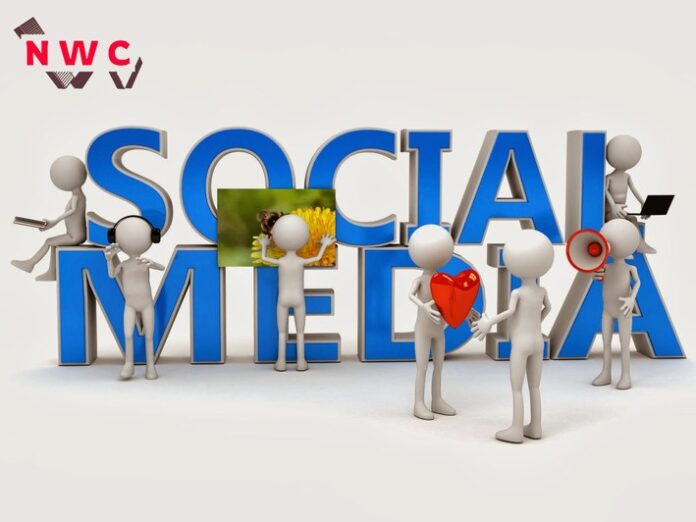 Social media marketing strategy is the summary of every concept that you made for business and also set goals for achieving them on social media. Building strategies is not enough for you. It's very difficult for you to assume the result of social media marketing. Here the more specific plan you made for the Social Media Campaign the more effective the campaign will concise. So it's very important for you to not make lofty or broad which is unattainable to measure.
If you have a company then it maybe has some experts in community management, content strategy, brand monitoring, and many other ongoing services. All these things are required for targeting the audience or promoting business.
In the case of developing a successful social media campaign, you have to make a reliable workflow, a well-crafted plan, and powerful tools. Building an effective social media campaign is not an easy task when your business is in a niche industry.
It's not all about setting the targeted audience for your business campaign, but there are many small or big things that you have to consider in this social media campaign. If you find out your actual customers then knowing how to reach them is also necessary.
Just like another coordinated marketing approach, creating social media campaign will take more time, expense, and also resources. Along with this, it also involves all important aspects which are still an important part of the growth of your business.
Identify Targeted Audience 
The first step of building social media campaign is taking for a niche audience, where are they from, and what they find different in your business. The audience is the only plus point that makes your business successful. Many businesses make several mistakes by slapping together a social media marketing campaign.
They get failed in that step where they hadn't displayed the benefits of their products and services to the audience. Besides this, they also failed in taking into account of challenges of the audience and their requirements from the business. This can result in your waste of time, effort as well as budget.
You have to find out every single activity or detail of your customers in case of targeting them. The more specific information you find, the more effective your campaign will build. Just find where they go, what they want, and their activity regarding purchasing products and services.
Decide how to promote your campaign on social media platforms 
After knowing or collecting the demands of your target audience then you have to know the method how to promote your campaign. You have to decide what type of content you need to show to the audience on social media channels. You must create short videos for Facebook or Instagram ads.
If you set a campaign on the Facebook event then it requires a banner image you may also require to create images for Pinterest as well as your Twitter. Just understand the purpose of every social media channel and customer and how they interact there.
Social media marketing is very difficult if you want your target audience to see or interact with your business. If you still hadn't used the advertisement tools native for every social media channel then start only with one channel. Besides this, just do experiments and find out the best platform which works to make your campaign successful.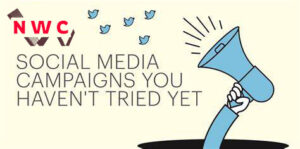 Develop goals for your Social Media Campaign
Before launching social media campaign for a business, you have to set up the goal that you want to achieve. from campaign. You need to set up these for getting an effective result. Your goals and objectives will reason for the success of your business.
Considering not only what you want from the campaign but also align your these goals with your campaign is also necessary. We recommend you set up goals with specific, measurable, achievable relevant, and time-bound objectives for the business.
You have to consider the increase in revenue, and how to measure success in what period you achieve that goal. You also have to make sure about your goal is relevant to your business as per your time or resources. This will also successful your campaign or grow your business on social media platforms.
Create a Calendar for the Social Media Campaign
When you set up your goals or objectives for the campaign then you have to make a strategy with help of a calendar for posting your content on social media platforms. In this section, you have to create a social media content calendar. As you know that content plays important role in your social media platforms.
This is just the first line of communication of your business with your fans, followers, and many other audiences who interact with your business. It's just like scheduling the posts as your audience gets to know about your upcoming posts.
There are various types of content that you can create for your campaign based on the goals you decide. Once you decide on the type of your content then you can decide on the right topics for the campaign. You can keep the information in the content calendar. This content calendar helps your audience to see easily about upcoming content.
Monitor or respond to engagement 
After running your campaign, you did not leave the campaign. You have to keep your eyes on social media engagement across all platforms. It doesn't matter whether you log n every platform for a week or can also use a social media management program for seeing reports.
Just bring all messages or comments to one dashboard. It is just vital that you can monitor engagement or respond to what your audience is saying to you. Every social media platform will notify you in the dashboard regarding comments, messages, or other activities.
Make sure to keep the focus on every notification to see the feedback or the behavior of the audience. If your audience then answers them very carefully os always tries to satisfy them. If they leave comments on your posts and try to talk to you then don't miss this opportunity.
After following the above five steps, you have just optimized your campaign as per the result you get on social media platforms. You have to analyze the data from platforms and use them for making adjustments for your upcoming campaign.
Related Links – How to Delete an Instagram Account?, Safe and Best Dating App