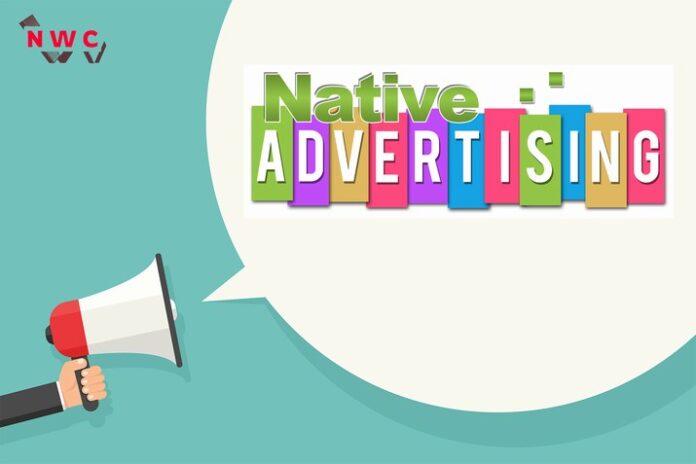 You had seen that there will craze of digital marketing is increasing day by day. This situation is very challenging for businesses to reach a targeted audience. One of the most lovable advertisements that every business follow is display ads are native advertisement. These types of ads are very annoying or also disrupt the user experience.
Most businesses are following this marketing tool for reaching their audience. But some people become curious to know how they interact with or discover the content from ads. This native advertisement provides the business with a way for providing its message to customers.
Many businesses push their business to promote their name or products through online advertisement. Sometimes, it can be considered a waste of time and money by following some unnecessary strategies in business.
But the good news is that this native advertisement seems a perfect marketing option for a small business entity. As it delivers your business a higher ROI as compared to many other advertisement strategies. Most brands are doing native ads to connect with desired customers.
According to the study, the ad revenue of native advertisements is 75% higher with more ROI. When we talk about the customer side then most of the customers view the native ads as compared to other advertisements. This ad is also helpful in increasing the purchase rate of any type of business.
Along with this, they are also able to create more engagement by improving the trust of the audience, ROI, and credibility. So understand that a native advertisement is different from another advertisement. It displays your content in front of an audience by generating sales.
What Is Native Advertising?
When you browse social media platforms or websites then you see some posts that come with sponsored posts, recommended for you, and promoted stories. By clicking on these types of posts, you'll get redirected to the third-party website and this is simply called native advertising.
Native advertisement is the term that is generally used for describing the format of digital ads. These ads will mimic the function, look, and feel of the particular platform where it appears. This is also called a mirror for the appearance of content on any application or website.
This advertising will disguise under the media format where it is placed or also allow other brands for delivering the content in a very non-sales way. However, we can say that native advertisement is just a non-disruptive but also not a deceptive type of advertisement.
The main goal of the advertising is only to get fit into the flow in the timeline of social media or webpage layout which also expose the audience to your paid content. This is preferable for most marketers who avoid traditional ads because they don't want to lose an opportunity or disrupt their audience's experience.
There is one of the most accepted types of these ads is sponsored articles on various websites or platforms. It has various forms and you are regularly exposed to native ads on social media platforms. If you are unable to do native ads yourself then there are many tools and platforms which help you.
Because of this, native advertisements become more popular in marketing strategies. There are over two third position of marketers are spending their money on these display ads. It doesn't matter which format you choose for doing native ads, both types will provide you with the same value for users.
Does Native Advertising Effective For Business?
Many people ask why native advertisement is effective for their business. The reason behind this effect is that it usually seems better accepted by the audience whom you want to target. You know that user always clicks on the ads where they find any attraction or interest in ads.
One of the interesting fact about native ads is that it doesn't look like advertisements. So more and more people are inclined to see your ads and show their interest in your business. Besides this, traditional ads seem a very ignored type of advertisement by people.
Most people get interacted with various types of advertisements throughout the day. Some of them generally expose marketing ads because they don't get satisfaction like native ads. Here they allow the brands with great opportunity for delivering their message to a targeted audience.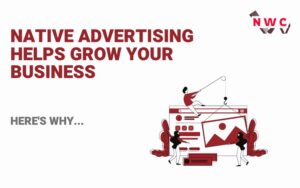 Many businesses want to keep up with this digital advertisement and are embracing their native marketing. That means if they want success in satisfying the audience they have to get a strategy for marketing messages in their ads.
But there is a situation where some consumers are not interested in seeing the advertisement in their crawling. For helping those types of customers, websites or social media platforms get "tune out".This button helps them to hide unwanted ads or marketing messages in which they are not interested.
When you search for it, you'll see that there are lots of ad-blocking software available which is also subscription-based. These tools will allow your customers for paying their high fees for disabling the ads on their website or social media platform where they interact. It can be harmful to you as if you target an audience who isn't interested in your ad then it'll block your ads permanently.
What are the pros and cons of native advertisement?
It's not such a big thing for hating the advertisement because everybody doesn't want to see advertisements again and again in their newsfeed. Sometimes, these ads become very irritating when it comes again and again on screen.
Just like traditional online ads, this native advertising is non-disruptive regarding the user experience. This type of ad matches the function and forms of platforms wherever they are displayed. So these ads are minimally intrusive and would not provide results as your visitors will smash them with the ' back button.
Native ads will work as the best way for organizations that want to increase their brand awareness. These ads also perform best on social media platforms like Facebook and Twitter. The algorithms of social media will focus on organic or accurate content as this platform provide the best way for food business to stand in front of their competitors.
But these ads don't only refer to the negative response, it's also very effective in advertising. According to research, native ads provide an 18%high rate in traditional display ads. It also provides a high click-through rate, purchase intent, and acceptance rate.
There are mainly two disadvantages of native advertisement which require a higher cost. Not only this, but it also tends to create confusion among the readers of your website. Here users are unable to realize that they are reading sponsored articles that also provide you negative results or feedback.
Related Links – Make Money With Google Ads, How do set up 2FA on Google Account?