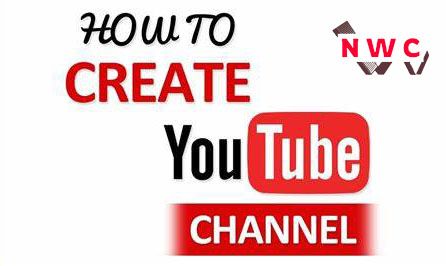 Every day you has seen that there are billions of videos uploaded just on youtube. Not only videos, but users of the same number also watch youtube videos for billion hours. Youtube is the biggest video platform where people create or upload their content as per their category. There are only 9% of small businesses have a youtube channel from where they promote their product and services. Here you can know How to Create YouTube Channel.
Youtube is used by people continuously and is also called the biggest opportunity for businesses to grow in the market. It's not a place of entertainment but here businesses are also growing. You also pay its creators for creating qualitative content. On youtube, 500 hours of videos are uploaded every minute by the creators.
It is seen as a very tough channel for breaking the record with the channel. Youtube is still called invaluable for many businesses to grow their brand exposure. Besides youtube videos, therefore another option " YouTube shorts "is now similar to some apps such as Instagram reels and TikTok.Here creators have to reach the audience in various ways.
In this blog post, we are going to discuss the best ways by which you create your youtube channel easily. Here we are trying our best to provide you simple ways with screenshots for better understanding.
Below we had provided an overview of youtube account creation. So let's dive deeper with every step.
Step 1: Log in or Create a Google Account 
For opening your youtube channel, first of all, you must have your google account. If you don't have your google account then create a new one. For doing this, you have to access Youtube's website and click on " sign in" situated in the top right corner of the screen.
We had talked in another blog about the creation of a Google account.
It may be seen at the bottom left corner, just enter your personal or corporate account if you already have an old account. You can also create a separate account for the youtube channel
Here you do not need to use the name of your business for creating your google account. Youtube provides you option for using your business name.
Step 2: Setup Your YouTube Channel
After creating your google account for your youtube channel, you have to make a homepage of Youtube. To start customizing the channel, just tap on the avatar icon at the top right corner of your screen. Now click on " My channel " from drop down the options there.
After doing this, you'll ask for giving your first and last name. Remember one thing youtube also provide you with an option for using your business name as well as your product and services name. The Channel name must be similar to your business type.
If you are only the owner of your business which is related to personal branding then you can dedicate your youtube channel with some sense or choose one thing to create videos on it. Furthermore, click on " Use business or another name" which takes you through the screen where enter the name of your brand.
Note that name must be related to the name of your youtube brand account.
Step 3: Enter details of your youtube channel
You see that your youtube channel gets started but is seen as a black canvas. The next thing you've to do is spruce. You can start by clicking on the " customize channel " option on your YouTube dashboard. This will directly take you to YouTube Creator Studio.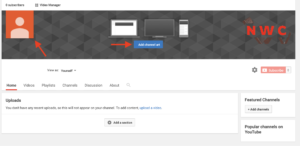 Tap on the " Basic info " tab and fill out some basic information about you and maybe your business. This contains, a description and customized links there. In description information or motive of your channel or strategies. A team on youtube will scan your content for optimizing the search experience for users. So keep in mind to put keywords related to your business in the description.
Now, you can see that URL of your channel is very long or clunky. but it can be changed after when your channel gets 100 subscribers and stay active for 30 days.
Step 4: Set the Icon or Network to your channel
Before watching videos on your channel just make sure that your channel must have imagery that attracts your users to click on videos. If you already have an icon of your brand then you also set it here. The icon must be relevant to your business category. You can also set your photo here if your content is related to you.
Dimensions for creating youtube images are different as per their type. The Channel icon must be made in 800×800 pixels and display the banner as 98×98 pixels. The Channel banner is 2560×1440 pixels and the safe area for the web and mobile is 1546×423 pixels.
When icon uploading gets complete then youtube will provide you a preview and cropping option for making sure about the photo.
Step 5: Plan your content 
Now your channel gets ready for uploading your videos. You know that videos are an integral part of the content marketing strategy. It is the very best way for providing high-quality information to your customers and also keeps entertaining them.
You can create your video with your mobile or camera. It depends on you which method you feel is easy. For uploading, your video with a smartphone, open youtube, and there you'll see plus icon at the bottom down on the screen. Just click on it or choose a video from your gallery to upload.
After doing this, you are redirected to the page where you've to put the title and description of the video and see other options where you have to put categories, and tags for targeting an audience of your niche. Youtube will bring that audience who's interested in your content.
Remember one thing channel description and every video description must be different. Your main focus is to keep your users entertain or satisfied with your channel whether it is looks, design of logo, or content you provide them.
Related Links – Social Media Campaign, How Google Search Console Is Useful?