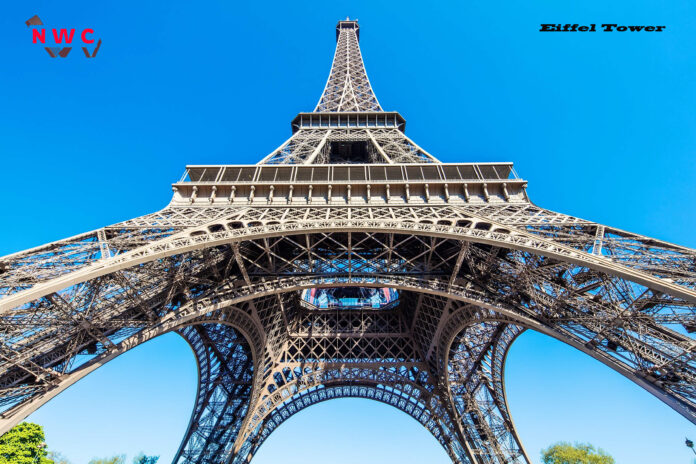 Famous Places in Paris
If you are planning to visit Paris then having complete knowledge about that place is very important. Paris is one of the most popular tourist places in the world where everyone wants to go once in their life. It's impossible to visit each place in Paris only in one visit. So we are here to let you know about the Famous Places in Paris.
Whether you're visiting here for the first time or maybe the hundredth doesn't matter. This place will never fail to fascinate you with lavish formal gardens, fashionable shopping streets, and small boutique cafes. The Tree-lined avenues of Paris totally romanticize each and everything here.
Paris is known for its fashion, food, fantasy, and homage. This is a major destination place that attracts thousands of travelers and is filled with images of Breton jumpers, tine dogs, and posh chocolates. But the question is how you can visit this place without knowing the top places.
In this blog post, we'll talk about the best attractive places in Paris that are must-visit. By spending here few moments, you'll admire Notre Dame Cathedral and also see the view of the exterior that happened to the tragic fire. There are many priceless treasures of cathedral-like 13th century south and north windows which escaped severe damage.
Eiffel Tower
( Recommended Places in Paris)
In the list of famous Places in Paris, the Eiffel Tower is at the top of each list. Planning a trip to Paris and not visiting the world's most iconic landmark Eiffel Tower is an incomplete trip. This is 324 meters tall which is a striking wrought iron tower. This tower is the tallest in the entire Paris. It is also one of the most beautiful sights to behold especially at night time when it twinkles with  20000 lights for five minutes every hour.
The structure of this most famous tower was designed as a temporary exhibit at the 1889 world fair to mark in 100th anniversary of the french revolution. After 123 years, the beauty of this tower remains an iconic symbol of Paris. There are millions of people traveling every year from worldwide for seeing the breathtaking views from the top of the tower.
You can also climb the 704 steps to the second level of the tower and also explore the various shops or installations here. If you want to eat some food then you can eat at the 58th tour Eiffel or Le Jules Verne situated on the first and second floors. You can also take here glass elevator all way and also visit the office of Gustav Eiffel. He is a famous engineer whose company built or designed this tower.
The Louvre (Recommended Places in Paris)
This place is considered the heart of this city and also one of the most visited -popular art museums or gallery in all over the world. The Louvre comes of the most beautiful places while visiting Paris. It covers 21000 hectares and is located in the royal fort also called as Louvre.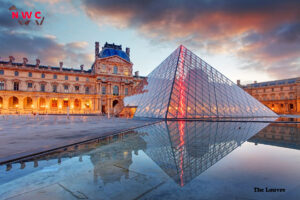 If you're planning to visit this museum in one visit then it is not possible for you. But most of the tourists had focused on some main places to visit in one day. Places like the particular gallery of classical sculpture, and 17th-century french paintings. Italian Renaissance can also take a self-guided tour for seeing the highlights of the Louvre Museum.
Musee d'Orsay 
This place displays the collection of 19th and 20th-century art which is created from 1848 to 1914 and converted into Gare of Orsay. Musee d'Orsay belle epoque railway station was built in 1900 as, a universal exhibition. Here most of the world's famous paintings are displayed in specious galleries of museums.
This museum is one of the best places for visiting in the whole of Paris city. Its best for getting an overview of the impressionist art history of praise. Tourists are more delighted to see the paintings on canvases which reveal the pastel-hued brush strokes of Monet wild and also the colorful scenes of Gauguin.
The collection of paintings represents the work done by all masters of impressionism. The featured artists of these paintings masters are Edgar Degas, Claude Monet, Auguste Renoir, and Edouard Manet. There are many other post-impressionist artists named Vincent van Gogh, Pierre Bonnard, the Pointillists ( Paul Signac, Georges Seurat), Paul Cezanne, and Bohemian artists such as  Henri de Toulouse-Lautrec.
Arc De Triomphe 
This is built in honor of the imperial army in the 19th century. Arch Of Triumph is one of the most famous places with excellent structures in Paris. It has engraved victory tales on the arc, and amazing sculptures, and pillar carvings are some elements of beauty here. The beauty of this place lies in its beautiful architectural work.
Many people said that you will get mesmerized here definitely by the amazing architecture of this place. This is because its architecture is so much popular among every tourist of this place. In a single year, there are thousands of tourists will visit this place.
In Paris, events to honor national holidays are held here throughout the year including 11th November which is celebrated as the anniversary of the Armistice of 1918. This ceremony is held for those people who perished in world war. On May 8th Fete de le Victoire is celebrated for the end of WW 2nd. The liberation from Nazi occupation, and also celebrate on July 14 as Bastille day.
Disneyland
Disneyland is a very cheerful, colorful, vibrant, and bustling amusement park of all time. This place is one of the best places and popular tourist destinations that must visit in Paris. It is not only famous for the kids but as well as adults also love this place.
This place is also called Euro Disney Resort, as it most famous place for trips. Here you can enjoy super fun rides, rallies, and exciting moments by meeting favorite character shows as well as animations. By exploring the Disney arcade, discovering " the little word "visiting the princess pavilion, roaming in a horse-drawn street vehicle, and clicking pictures with famous characters like Mickey Mouse or Pooh.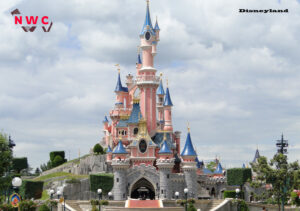 The list is very big if we count every small thing to visit or admire here. If you are planning to spend your fun-filled day with your family or friends, especially with your kids then this place is best for you in the whole of Paris.
There are some things that you never miss visiting here. The galore of thrilling and fun rides such as crush's coaster, arcade Beat'em Disney animation, buzz lightyear laser blast, crazy selfies with family or friends, Disney parade- fireworks, Mad Hatter's Teacups, Autopia, Dumbo the flying elephant, and Arbitron.
Related Links – Best Places to Visit New Zealand, Best Places In Mexico, Cheapest Countries To Visit