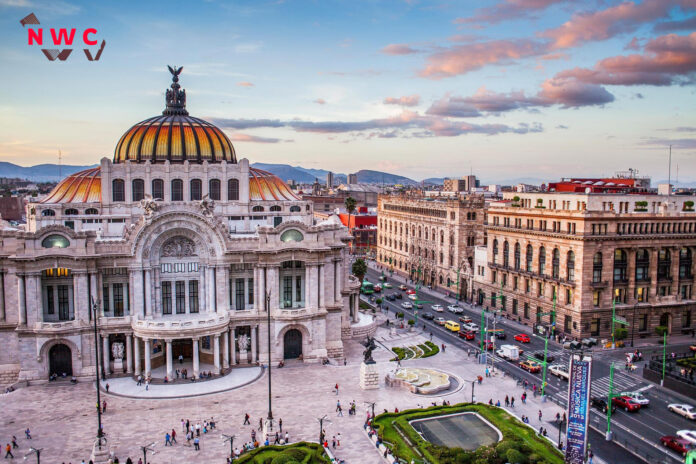 Best Places To Visit In Mexico
Mexico is called as best vacation destination place which has the perfect combination of stunning scenery, rich cultural heritage and endless sunshine-beautiful sandy beaches. This place also has luxury resorts, traditional beach vacation spots, and UNESCO world heritage sites. Here are the best places To Visit In Mexico
When you visit this place then it'll offer you an enticing blend of mesoamerican cultures. Where authentic, shimmering blue coastline, delicious cuisine, and Spanish traditions are some enticing facets of culture that you can explore here.
Here you'll find various outdoor activities to miles of beaches. This is also perfect for day relaxation or parking in the thrilling water which is based on adventure. There are many cities has snowcapped mountains to beach destinations that have colorful marine life which makes your vacation more adventurous.
Before the pandemic, millions of tourists visited Mexico a year. Mexico has very most appealing months that you can enjoy here beach time, warm weather, and grand festivals happen in January. This place is perfect for adventurous travelers, perfect for families, culture lovers, and explorers.
You can spend your days relaxing or whale watching on the Pacific coast. Also, you can go surfing in the colorful town of Sayulita.
1. Los Cabos
Los Cabos is on the southern side of Baja California Sur where the Cortez sea meets the pacific ocean. This place is comprised of two cities named Cabo San Lucas and Sam Jose del Cabo. There is a 20-mile difference between these two cities.
This place is one of the favorite gateways of Hollywood stars and celebrities who come here to enjoy the ultra-luxurious resorts and gorgeous landscapes.
But there are only a few beaches available for swimming but lots of activities will keep you entertained. Here you watch whales, do golf and do sport fishing. As well as also ride on a camel.
Cabo san Lucas has many nightclubs, resorts, and restaurants. On the other hand, Dan Jose del Cabo is a very charming place with many boutiques or art galleries. You can take a walking tour in San Jose del Cabo where you feel this place's history, monuments, and architecture.
2. Playa Del Carmen
Playa Del Carmen is at 35 miles on the south side of Cancun. This place has transformed over the past twenty years by undergoing a radical transformation from fishing through hippie to a cosmopolitan city. This term is generally called by visitors or the locals. It offers accommodations and an array of diversions that range from laid-back to sophisticated
The pedestrian street of Quinta Avenida is the block west side of the beach which also runs parallel to it. This beach is the main promenade and after sunset, it is always bustling you flock to its souvenir shops, dance bars, restaurants, and dance clubs. If you want to walk on the beach which stretches for three miles.
After some meals on the south side of Playa Del Carmen, you'll find an upscale tourist development place called Playacar. At this place, you'll find that most areas have all-inclusive resorts to stay in. Most visitors want to visit Isla Mujeres or Cozumel island fits for a day trip.
3. Puerto Vallarta (Recommended Places To Visit In Mexico)
Puerto Vallarta first gets the attention of the world in 1960 by Elizabeth Taylor and Richard Burton, Hollywood stars. This place becomes a favorite place among visitors as it has one of the best locations for picturesque Bahia de Banderas and its fantastic cobblestone streets.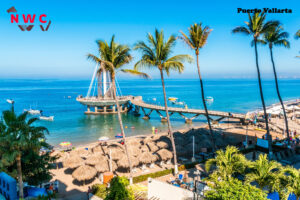 Besides this, it has attractive white-walled houses,red-tiled roofs which give signature look to the city, and wrought-iron balconies. There are many other things that you can also do in Puerto Vallarta. You can do zip-lining by the jungle to visit many beautiful botanical gardens, enjoy spectacular sunsets and take a stroll along Malecon ( beachfront promenades).
By visiting this place, you will say that it is the very perfect destination for those who want a romantic getaway. This is also one of the top dining destinations in Mexico which the best, most luxurious, and great restaurants
4. Valle De Bravo, Estado de Mexico
Valle De Bravo is declared one of the most lovable weekend destinations places for the people of Mexico. This town is just close to Mexico City and one of the best places to visit. Its also called a perfect gateway that disconnects urban life. When you visit this place, you'll find that it has a refreshingly slow pace but you look amenities are best for an indulgent vacation.
This place also known as a mountain town because there are lots of cottages in the deep forest. Here you can enjoy your evenings just next to your fireplace. But there is a lake which is called the heart of this mountain named Lago Avandaro.
When you look at the surrounding, you notice there is a vibrant atmosphere that is filled with bars, restaurants, and shops which comes from emerging fashion brands. There are also some crafts that you see like wooden sculptures, blown glass, and pottery.
Whenever you see the lake, it is always seen busy with water sports like kayaking or skiing with floating restaurants. During the winter season, you notice that all attention to the lake goes to the tallest part of the forest where millions of monarch butterflies arrive by long flights from Canada.
5. Huatulco, Oaxaca
The most adorable things that you love are the calm waves and lush vegetation which describe this place. The people of Mexico love a good beach, The beauty of green mountains as its background color, golden color under your toes, and colorful attractive sunset.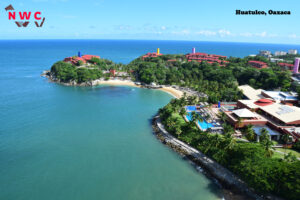 Here you'll find out 35 beaches that provide you with many options to try in your tour from water sporting to scuba diving through coral reefs. You can also enjoy the mezcal under the sun.
Beaches are very great but there are many other things in Oaxaca to explore which are connected to its rich culture. Here you'll see the museum of Oaxaca handicrafts which is also called a cultural museum. There is nothing to display but the members of local communities explain their traditions. But if you are outdoor lovers, you can visit Huatulco national park which is protected are surrounded by tropical forests and the marine world.
Related Links – Best Places to Visit in New Zealand, Cheapest Countries To Visit