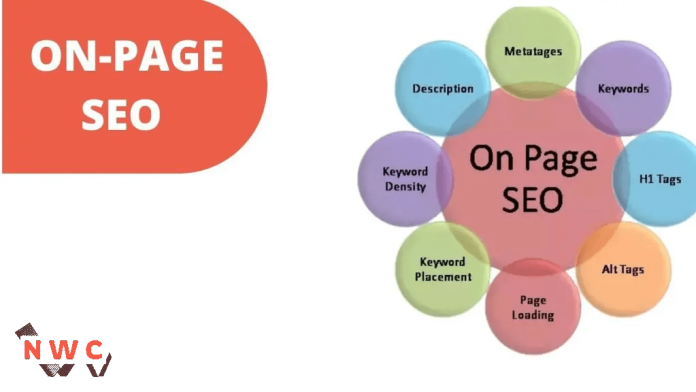 You never imagine what is On-Page SEO trends and algorithms are changing nowadays. Search engines like Google do change from 500 to 600 times in a single year. On any platform, one thing always remains the same and that is content.
Content is normally a part of the digital world. The research found that over 2 million blog posts are daily published on search engines. Besides this, over 1.8 billion websites exist now. These figures are rapidly changing on the internet.
If you have high-quality, compelling, or valuable content then it'll become the reason for your success in digital marketing.
But you think that writing or creating content is not enough. You have to optimize your content it is easily seen and read through the best optimization strategy.
Content optimization not only belongs to the use of the right keywords, or working backward of SEO. Other On-Page SEO elements help boost the visibility of your content on search engines.
It's time to get more deeply into this concept of On-Page SEO.
So let's get started on it.
What is On-Page SEO?
On-page SEO generally refers to the optimization of the web page's content which is normally the reason for getting search engine rankings by attracting organic traffic.
Along with this, On-Page SEO also contains the process of optimization of headlines, internal links, tags, title tags, keyword usage, sitemap, cloaking and image alt-text, etc.
This ensures authoritativeness and trustworthiness which also helps you to increase the credibility of the website for better ranking in search engines.
On-Page SEO is a way for getting organic traffic to your website. It also helps you to create your website more valuable or usable in SERPs.
This On-Page search engine optimization depends on the content of the webpage. It means that everything falls under this category such as metadata, text, HTML, and many more things.
This is called one of the important parts where search engines focus that's why called a necessary component of SEO marketing strategy.
Why On-Page SEO is Important?
On-page SEO is very important for every website. On-page search engine optimization helps you to analyze your content on the website. With help of this, your website can easily identify or find easily when any search query relevant to your site.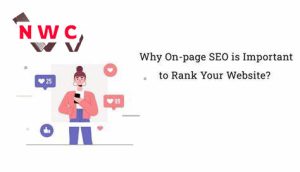 Every search engine, maybe Google, Bing, or any other keeps updating its algorithms. All updates happened according to the searcher's goal or meet their requirements.
So, it's very important to update content that is visible to your audience as well as to your search engines optimized to the latest changes in technology.
Optimizing the on-page SEO or website is important for every business doesn't matter big or small.is a very useful or common strategy in digital marketing
Besides this, On-Page SEO also provides you with the best ROI as it is a very low-cost and long-term beneficial strategy. This beneficial strategy of digital marketing helps you to grow your website with passive traffic.
What are Specific On-Page SEO Practices?
While following On-Page SEO on your website then it contains some specific practices which are applied on your website.
Here we'll discuss those practices in brief. Just follow these  On-Page practices on your website and make it more searchable on search engines.
Title or Heading 1 Tag 
Title or heading 1 is generally a single line that describes to readers what topic your content is. In short, the title tag is your short message to users.
This is one of the important parts of On-Page SEO. It's very compulsory to make sure your title tags that not only target the keywords but also give a signal to users about your page.
So it's very important to use only those tags which are relevant to your topic. It not only increases your ranking but also builds trust in your audience.
Meta Descriptions
Meta descriptions are not such important but necessary in On-page SEO. A meta description is generally necessary for getting visitors to click on your site on the search engine results page.
This is used according to keywords but meta descriptions must include clear descriptions that your user reads and instantly click on it.
On the other hand, title tags that you optimize must be highlighted in SERPs that users click which also increases your click rate on the website.
Keyword Density 
Due to rapid changes in the algorithms of search engines, the strategy of keyword density is also evolved.
The algorithm of search engines like Google has semantic indexing, SERPs, and many other features that allow you to understand your content more easily. Focus on keywords used by you in your content helps to get rank on search engines.
That's why keyword density is called another important practice of On-page SEO.
Image Alt Text 
Image alt text is helpful for you in two ways. The first one is that it develops your website more accessible to your users. Many readers use alt text for other people who're visual impairment.
Putting alt text in the image improves the On-page SEO on your site. The meta descriptions allow the search engines' algorithms to recognize any image according to its alt text.
Providing alt text for every single image helps your website to comply with the guidelines of search engines.
Sitemap 
You know that search engines like Google, Bing, or others can crawl websites from page to page to discover new links.
But it's not compulsory to always get newly developed links from google. You can also help your websites for getting indexed easily and want to get crawled every page with help of site mapping on search engines.
Sitemap helps google to read your website pages more frequently or select pages of your site. You can easily do this in the google search console.
Just submit your URL backend to locate your sitemap. After submission of the URL, you've to ensure to keep your website up-to-date and live pages.
Schema Markup 
Increasing elements of On-Page SEO is comes under the practice of schema markup. Schema is also called structured data which is not a ranking factor in search engines.
Now you're thinking what is the work of schema then the answer is that it only adds some other information to the search results pages. The information it contains is like titles, descriptions, elements such as pricing of product rating, publication date, and many more things.
It is also helpful for your users and makes your website's result page more attractive or increases the click-through rate of the site during on-page SEO.
Page Loading Factor
When you want to make your website more popular or searchable then page loading time is very important.
Every search engine always wants to provide its users with their desired content as fast as possible. So, the page loading time of your website is very necessary for getting the best user experience.
If your webpage takes a lot of time in loading then your users follow your competitor's site instantly. You not only miss your user's attention but also lost the chance of getting ranked in search engines.
Internal Linking
Internal linking in your pages to other pages of websites is also helpful for you. Its main practices are normally accepted by every person on the internet.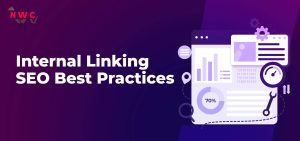 Internal linking is not defined to link one blog to another but also describe something deeply on another page.
While adding internal links to your pages, you have to make sure that you're adding relevant anchor text. If you want to optimize your anchor text then it also must be relevant.
Following On-Page SEO to your website helps you in ensuring your site gives the best experience to users as well as search engine robots.
Google Search Console
It is a free tool provided by Google which helps you measure the traffic of your site and keyword performance.
By this, you can fix issues that come under your website and also get messages from Google about your website. Besides this, you'll also get insights into your website for organic search and can make adjustments to your site in the Google index.
USEFUL LINKS – What Is Schema Markup, What Is XML Sitemap?