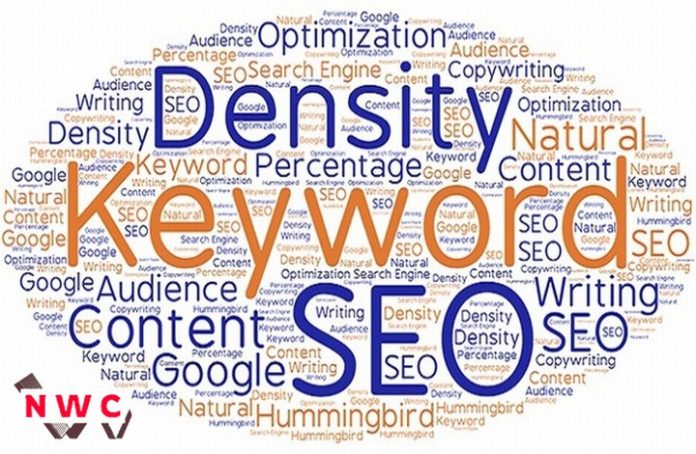 Keyword density is one of the most essential parts which plays the best role in ranking any website. You had already read about the use of focus keywords and phrases This will improve the overall search engine rankings.
With optimized website design and relevant content ranking for the relevant keywords. This will help your website to stand out in front of competitors which also provides an opportunity to get closer to the top position in SERPs.
It's a very simple thing to understand that using keywords may increase ranking but the question is that how many times did I use keywords? And does it matter?
The answer in short is yes but it matters more in ranking a website. How much time did you use focus keywords in your blog posts?
When you find it on search engine optimization you'll see that keywords are a very important part of every strategy of ranking. When you implement it in the right way, then these keywords will help you in improving the ranking of the site on the search engine result page.
Without keywords, there is no chance of getting ranked. That's why you need to understand the concept of keyword density.
What Is Keyword Density?
Keyword density refers to the ratio of target keywords used in words. It will help you to know about the keyword density which affects search ranking. When you use high volume containing keywords then it will help you to get a better order.
Whether you enter any word for checking its density, you can find it easily which fixes the problem of writing repetition of words. Nowadays, there is not much description about it but it still has its own identity behind the website's ranking.
There is another fact behind keyword density is that SEO had started to disregard it. But why does this happen? This is because it develops opportunities for those who are interested in content writing. If your content is well-optimized then it works for you.
Many experts tell us about the density of using any keyword is 1-2%. It means that when you write around 100 words the focus keyword must use two times.
This is the easy way that ensures the keywords appear enough times in the content. These focus keywords tell the search engine what your content is. But don't stuff more keywords which will make your content spam.
How Important Keyword Density Is?
Keyword density is a very essential part of search engine optimization but it doesn't affect the ranking of the website. Generally, marketers use the stuff of keywords on their web pages to boost the ranking of their websites.
This technique of overstuffing the keyword doesn't work in the long term on search engines. Nowadays, search engines had made their algorithm more smarter or sophisticated.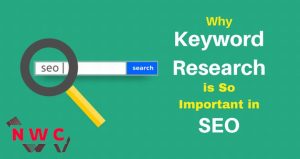 If you use single keywords many times then google will mark your content as spam or flagged for which you will also get penalties from Google. In this way, keywords can influence the ranking of your website Besides this, many others influence content and backlinks.
Keyword density is also a key element of SEO because of rapid changes in technology, the algorithm of google keep changed time to time due to lots of competition in the market.
Google checks the percentage of keywords used in your content which make sure about your content they are not trying to manipulate the search ranking of the website.
If you have done keyword research properly then you should have a single keyword that has some percentage according to words on the page If it's right according to keyword density checking tools then that seems beneficial for you.
What Is The Right Keyword Density and How To Calculate It?
When you find it on google, then there you will not find any rules or guides regarding keyword density Not any guidelines on where you'll get to know how many times your content did contain.
Some reviews help you in ensuring your content is optimized or not. If the content is optimized then it will increase the visibility of your content by improving the user experience on your websites.
There is a formula that determines the number of keywords used in a webpage. For calculating this, just divide the number of times that keyword is used by the total number of words in your content.
Let's learn the calculation of keyword density with an example.
Suppose that, a webpage contains content of 1000 words which has a focus keyword 10 times. Then it will be calculated as 10/1000=.001. After getting this figure, then multiply .001 for getting the percentage and % will be 1%.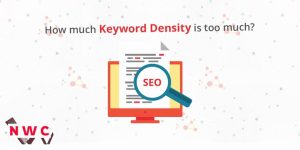 Besides this, there is another formula for calculating keyword density which is TF-IDF which refers to Term Frequency Inverse Document Frequency.
The formula is to assess the frequency of keywords used on specific pages against a number of times, when a figure came out just multiply the pages on your site. The result you will get helps you to determine the relevant keyword for specific pages
The main purpose is to understand the rarity of your focus keywords in various documents. As we discussed previously IDF measures between 0 and 1 or closer to 0. When more keywords are seen on your pages, you get closer to 1. But when you use fewer keywords in your web pages, you get closer to 0. This will determine whether you are using the right keyword density or not.
USEFUL LINKS – Content Marketing: Does It Helpful