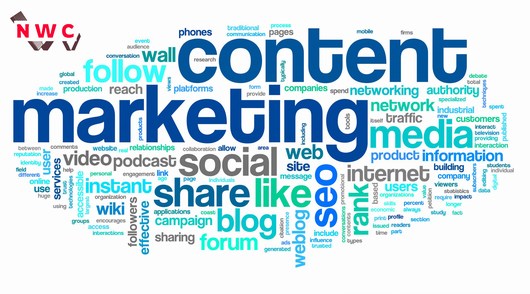 You know without content marketing, your all blog posts are a waste. Suppose that you had to write the best blog posts for your website. You put lots of effort or write every line in a very good way but the you'll get benefits of your words through Content Marketing only.
When you finish writing you had uploaded that blog on your website and wait for traffic. But after a few days, and months passed but you do not see any single traffic on your site.
But why did this happens even though you write blog posts with all the best strategies? This happens because you had not had to do content marketing for your blog posts.
Now you are thinking is content marketing responsible for this or is there any other trick regarding this? No, there is no trick, but content marketing has strategies that boost your blog posts and allow you for unlimited Benefits.
So writing any blog posts with your expertise or skills is not only require but doing content marketing of blog posts is also needed. As clearly seen in the relationship between content marketing and SEO, both are responsible for ranking your blog posts.
This blog post is all about the concept of content marketing, what is it, how it works, how to use it with SEO, and many other queries.
So let's begin it.
What Is Content Marketing?
Generally, content marketing refers to the way of creating valuable content by using your articles, guides, and videos. Then your content starts attracting, engaging, or acquiring your targeted audience.
This will help you to build the trust of consumers in your business by generating more sales. Nowadays, consumers get unlimited marketing messages. This made them so irritating but they respond only to those in which they are interested.
Like this, content marketing also becomes very tough to get the desired audience by writing engaging content. But you can only achieve this by creating your best content marketing strategy which provides a lots of benefits to your business.
When you provide entertaining or helpful content for your audience then it builds strong relationships between your brand and customers.
How does it Work?
Content marketing is the strategy that allows you to target your audience and take a good benefits of your words. While targeting them you can also educate them about your products, and solve their problems.
When you do this, your customers start believing in you as their queries are solved by you. You can provide value in blog posts which is related to their desired products which attract more customers to your site.
When lots of customers attract to your website, they see that their all queries are solved by you in form of products or services. Consumers get satisfied with you then they take their final decision for purchasing from the website.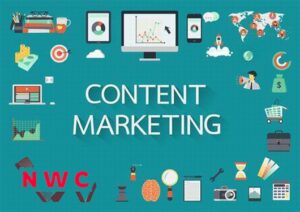 This is a normal thing as we also do in our daily lives. We only purchase products or anything from those whom we trust most. So consumers also buy from those whom they trust not the unknown seller.
What Are The Types Of This Marketing?
The concept of content marketing is not just short to describe. Some types of this marketing enrich your article in search engines. Let's dive into fantastic types which grow your website's authority or reputation in your market.
Infographics 
When the audience visits your website then it's not important to only educate them. You have to inform them about your brand how it establishes or what things you had to do to achieve your goals.
Infographics will help you in going both things with your audience. With help of infographics, you can communicate them by providing information about the brand or product.
These two ways help you in building your trust, and authority with your customers. By influencing your brand, they also start interacting with other types of content marketing
Podcasts
Besides reading blog posts, some people also love to listen to their solutions as compared to blog posts. It's very interesting to listening which is now called podcasts.
In past years, there have been monthly listeners so most advertisers are spending over $500 million on podcast ads. The question that comes to your mind is why podcasts are considered under content marketing.
Here I tell you that podcasts provide you with a captive audience, we can say listeners will stick to your episodes when your content is valuable to them.
Social Media
Social media is known as one of the dynamic types of this marketing as compared to all different platforms with different types of audiences. In this, you can customize your content on any platform.
With customization, you can also utilize your media files such as videos or live streaming which redirect your traffic to your website.
Social media will helps you in boosting your website with SEO and will send signals to search engines that connect you with your desired traffic.
When you get your audience, you can offer a channel for your customer service by providing them with fresh content with their interested topic.
White Papers
If you want to collect all the information from your audience in one place then the best solution is to do it on white paper. There mostly customers will provide their personal information to you for getting more informed by you.
Your customer's information that comes in as long form is not possible to store in the place. When you collect information on white paper then it helps you to generate more leads.
While collecting details, keep in mind that just collect only valuable content which is related to your business.
Case Studies
Case studies are another type of content marketing that is a very effective way to show the quality of products and services of your company.
You can do this by creating, stories related to life or mentioning your products and services as a problem-solving component. Nowadays every market or business use case studies for advertising their products.
Customers always choose products that influence them with case studies. They love case studies because case studies show them how the product will help them and how you produced it.
USEFUL LINKS – Internal Linking For SEO, What is Digital Marketing