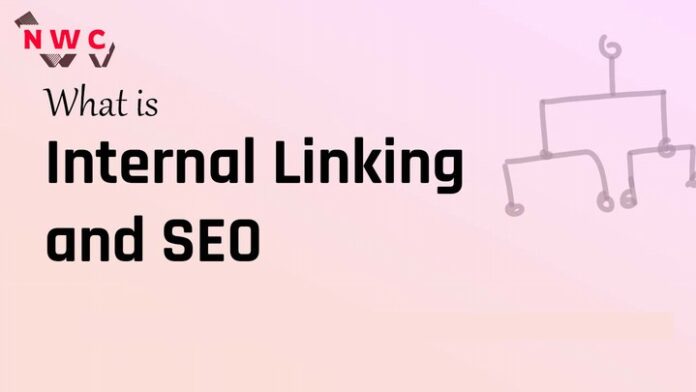 When you read an article on the internet then you'll definitely find how internal linking for SEO is complicated. Along with its complications, many tell you about its importance.
Understand one thing internal linking for SEO is not such the toughest concept that is done by any people easily. But it is also not very simple to do. It generally works in two ways such as advanced or simple.
These links are very effective ranking factors and also worth your website ranking efforts. Like backlinks, internal links can pass your information and tell google about the pages that you're sharing.
But one of the benefits of internal linking is it provides you higher conversion rate, better user experience, and crawling of websites.
When you implement internal linking correctly on your website then it'll help you to improve the ranking and performance of the site.
Most people don't know what is internal linking – How to use it strategically – how to fix it. There are lots of questions that arise when you are deep down in it.
In this article, we'll discuss briefly internal links like what is it-how important is this-how to apply factors in your website or many more concepts.
Before starting this, know one thing about internal linking for SEO. When you follow this on your site then your site will boost organic traffic by 40% approximately.
What is Internal Linking?
Internal links are those links that connect one webpage to another webpage within a single domain.
An internal link is just like a backlink that links one website to another website with the same category. This plays important role in getting the best user experience.
Understand this with an example. You have published your article on weight loss drinks. You mentioned various types of drinks like green tea, apple cider vinegar, etc. Now, when your visitor reads that weight loss drink article, he/she looks type of drink there.
They want to know more about green tea, so they easily follow that green tea word. That word that is internally linked by you redirects them to a brief article on another webpage of the same website.
Why It's Important?
When you use internal linking in your website then users or search engines also get benefits. These internal links help your users to explore more blogs on your site by offering them a particular subject.
If any user is reading your blogs and wants to learn more about it then they click on that topic, as we discussed earlier. Your internal linking keeps your users reading continuously all blogs on their desired topic.
Internal links not only help you to keep engaged on your site but also connect them with your brand. This will also build a relationship between you and your users.
What are the Benefits of Internal Linking?
Internal links are one of the most important elements of On-Page SEO. The best thing about internal links is that you have full control over your links which can easily change whenever you want.
As a website owner, you have the freedom of creating a structure or internal links. These links will guide your users as well as search engines to your popular web pages on white.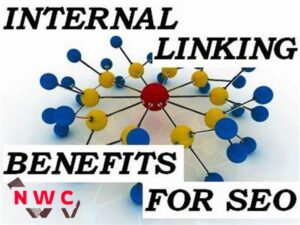 There are mainly four benefits that really help you in boosting your website on search engines.
Spread Link Equity on Website 
You know that every link has its equity, also known as link juice. This link juice contains a topic relevant, elements, and trustworthiness of the webpage.
Your every webpage contains internal links that's why these links transfer their juices from one link to another. This link uses a search engine for evaluating and determining web page rankings.
Allow Users To Navigate Your Website 
You've complete freedom of creating internal links on your website. Here you can also create an exact reading way and navigation experience for your readers.
When your reader visits your website for their needed content. Then they look at some content, some other blogs related to other categories.
Here your goal is to directly provide them with their desired content by that they don't move here and there.
Keep Users On Your Website 
More time your reader spends on your website may provide you better bounce rate. A good bounce rate is the measure of those people who leave your website frequently.
Internal linking is the way that makes continuity of reading the articles on site. More reading time will increase your bounce rate.
The bounce rate increases when your visitor doesn't want their desired content at first sight. A decrease in bounce rate also increases your ranking in search results.
Rank For the Right Keyword 
When you plan a simple internal linking structure then it follows some specific keywords. These targeted keywords sometimes directly get ranked in search engines.
For doing this, you've to choose some keyword research tool that provides you with some long-tail keyword that is relevant or can be an exact match of your user's query.
This will send a clear signal to Google and your matched keyword article will automatically get ranked in SERPs.
USEFUL LINKS – What is Digital Marketing, What is Search Engine Optimization?