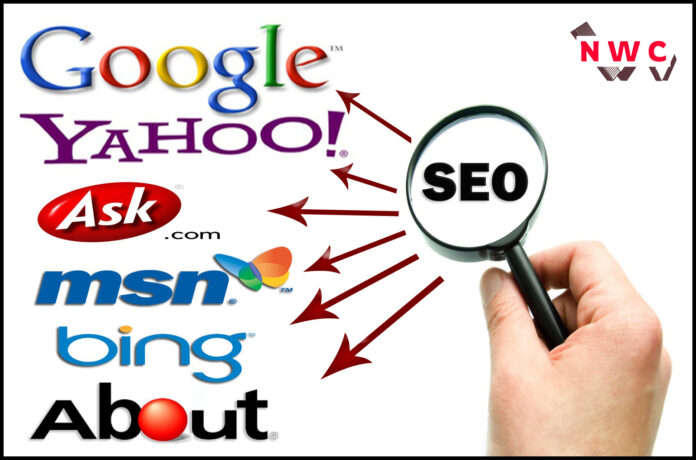 Search Engine Optimization is the process that is generally used for optimizing a website. Simply, it is the bundle of strategies that helps your website in getting a ranking on search engines.
Let's understand this with an example. When you have any query then you search it directly on Google. After this, you'll see many websites on the first page. They all get ranked according to their SEO on the website or in their content.
Normally 70% person clicks on top-ranking websites. All this happened due to the best search engine optimization on that website.
The concept of a search engine is very difficult due to rapid changes in technology. When you start learning about search engine optimization then firstly you learn the basics.
When you fully learn SEO just create a website on the best platform which enables you to customize or update.
So, keep reading this article, because now you're going to learn everything related to search engine optimization more deeply.
What is Search Engine Optimization (SEO)?
In simple words, Search engine optimization is the source that helps you in ranking your website in search engines.
Nowadays, every business's goal is to increase the visibility of websites with high-quality traffic.
Using higher search terms, and keywords improves the position of a website in search results. This is also called SERPs short. Higher the keyphrases used by you, high the traffic your website will grab.
Remember one thing if you really want to rank your website in search engines you've to keep optimizing your site.
How does SEO work?
You know that search engines like Google and Bing use bots for crawling the pages on the websites and collecting information from that pages which is helpful while indexing your site.
Indexing is the lengthy process in which search engine bots find out your content and match it with their algorithms.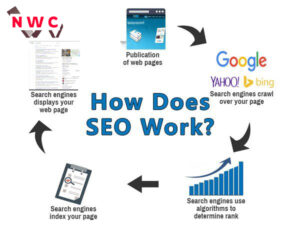 Now, they will analyze your every webpage, check out hundreds of ranking factors signals on your site, and at last, determine the order of the web pages.
Finally, your website gets ranked on search engine results. The appearance of your website may be on the first or second page, depending on your content quality.
One of the success factors you must know is how you best experience your user feel on your website. Your content is maybe helpful or answerable to queries of users.
What are the types of Search Engine Optimization?
You're now in the middle of this blog and I hope you learned some points about SEO. Now we start talking about the types of search engine optimization.
You know that every search engines have its own algorithm which helps them to get a desirable result. After keeping all things in mind, SEO is divided into two types.
Let's discuss both types of search engines more briefly.
On-Page SEO
This is the first part of the search engine optimization process which is also important. On-page SEO is the process of optimization of web pages for getting organic traffic which also helps you to improve the ranking of your website in search results.
In this method, there are many things that are optimized. Such as optimization of the webpage's HTML, internal links, metadata, high-quality content, image
When you place all these required things then you're redirected to the next page which tells you " thanks to On-Page SEO".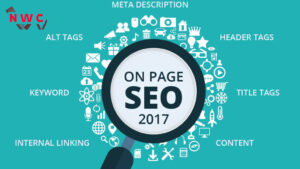 On-page SEO is done on the content of the webpage which means anything that occurs on the website may be related to text, Javascript, HTML code, CSS, and many more things.
On-Page SEO is also known as an important part of the search engines or a critical part of the SEO marketing strategy.
Off-Page SEO 
Off-Page SEO protects all tactics of search engine optimization which take place outside the website. It's just related to link building but there are many other tactics of SEO that you use.
Tactics may be related to social media, brand building, content marketing, and many more important things that come under SEO strategy.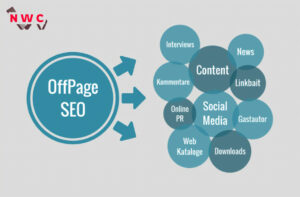 Along with this, Off-Page SEO also helps your website for getting ranked in search engines and user experience.
Due to rapid changes that occur in search or ranking algorithms, the SEO community wants trustworthy, effective off-page SEO websites which have the ability for getting ranked.
Why SEO is important?
Search engine optimization plays a very important role in ranking websites on search results. We had already discussed SEO what is it or how many types this is?
If you're thinking there are any other options for a ranking website then the answer is NO. Search engine optimization is the one and only way for ranking your website.
Importance is not everything. Algorithms of search engines to grant traffic to the right website for their users. Let's talk about this with an example. If you use any keyword research tool, then you can compare the traffic of your site to competitors.
If your website has good content, which means the content is SEO friendly then you have a high chance to get ranked. Also, If you have a blog website then high-traffic keyword helps you to get the top place in search engine.
That's why search engine optimization is really necessary for every website whether belongs to any niche.
USEFUL LINKS – What is Digital Marketing?, How are Internet Ads Helpful For Making Profit?