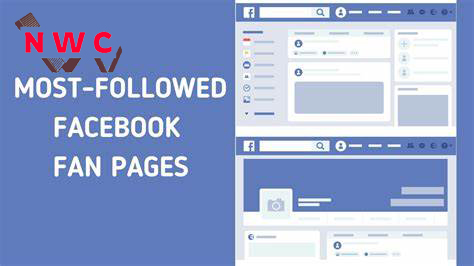 To represent yourself, one of the biggest confusion for a business is whether to use a Facebook Profile or a Facebook Fan Page.
FB fan page is the business account that indicates to any company and organization. It looks like just a Facebook Profile but it offers tools for marketing purposes.
FB fan pages are managed by many people at the same time from their personal accounts. If they have the approval of the admin of that page.
DIFFERENCE BETWEEN FB FAN PAGE AND FACEBOOK PROFILE 
This will create massive confusion on Facebook to make profiles and fan pages according to features and functions.
The Facebook fan page is the place from where you will find out the difference between an FB fan page and a Facebook profile –
Facebook fan pages can create by anyone but can't manage by a single person. But as compared to a personal profile, a personal account can be made by an individual but managed only by the person who created that account.
If you are going to start your business or have already started then you have to make your Facebook fan page for your business.
It will represent the services and products and services for your company. But when we compare the FB page to a profile you can't represent yourself more effectively your business on a profile.
Through Facebook pages, you can build your business online because there is no limitation for sending friend requests to people.
People will only have to click on the follow button and they will get all posts related to your page on their news feed.
But in your personal profile, you have a limit for sending friend requests to people or can't take more actions after limitations were crossed by you.
In your profile, people can send you friend requests or can message you. If your profile is locked then people will only send you friend requests. But They are not able to see your photos and other details.
After looking at all features and tools in the FB fan page and FB profile, marketers will choose the FB fan page for growing business through various activities like running Ads, marketing, or targeting. The desired audience for the product or services that they are providing.
How Does a Facebook Fan Page Work?
Facebook fan pages will only be used for the purpose of doing advertisements of products and services in which your company is dealing.
Just like Facebook groups where people become members of an organization and they can share their opinion about the company and its products.
When a  person visits your page, they can become a fan of the page by hitting the "Like"  button.
You and the creator of the page can send updates to your fan about your company, product, or service.
When a person starts following your page you have to target each and every follower by messaging them and pitching them your upcoming offers. And any other tips that are related to your business.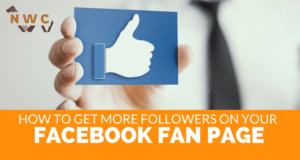 Once your followers start responding to your post, and messages of you, you have to make more plans or do creative posts or re-targe them. They can be buying your products or availing services of the company.
When you build the trust of your customers on your page, they will definitely buy and your business will automatically grow.
Related Links – What Is Mobile Marketing and How Useful, How Does Meta Description Matter In SEO
WHAT IS THE PURPOSE OF USING AN FB FAN PAGE?
Here are mainly three purposes for which you have to use FB Fanpage

1. Product promotion and advertisement
One of the main purposes of making a FB fan page is to promote or advertise your products and services.
Through FB fan page you make ads for your products or can target the audience who wish to buy or avail what you are providing for your customers.
On the FB fan page, you can make more creative and effective ads for capturing the minds of the buyers who will see them.
The more effective or attractive ads you will make, the more audience you will capture or build your own community on the platform of Facebook.
2. Business and Brand"s promotion 
Along with promoting products and services, the FB page will also provide tools for promoting your business and your brand.
While promoting products and services you can also promote your brand. It means that your company has a specialty or has the advantage of having a name in the market.
People will follow those companies who have brand names in the market, so you have to brand your business while promoting products and services.
3. Event organizing 
Another way for using a FB page for business purposes is to organize an event for your customers.
When you organize an event you java to keep in mind that in every event that you are going to do in your business life, the topic must be different but related to the products.
Topics must be interesting in which the audience will take part and you have to review your company.
By following these three methods after making your business or company's FB page you will start getting results fast.
HOW TO CREATE A FACEBOOK FAN PAGE?
If you want to create your FB fan page then it is not hard to make. Just follow these steps or create an FB fan page now –
Open your Facebook account
 Click on your page category or choose the name of the product and icon of your business.
You will see in the drop-down option of ' choose website " click and choose your website.
Now, type the name of your blog in the text field of brand and product.
At last, click on the ' I Agree to Facebook page terms 'And again click the Get Started button.