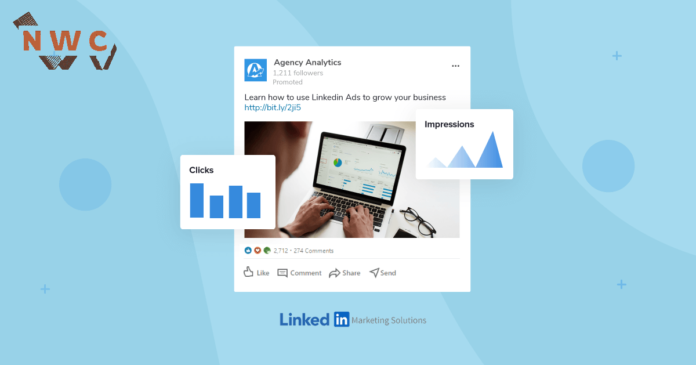 As you know that LinkedIn is the first thought which comes to mind whenever talking about digital or social media marketing. This is called a marketing channel which is generally used by B2B brands. This platform is called one of the professional social media platforms. LinkedIn ads will connect your business with professionals worldwide.
Not only this, but LinkedIn also provides you with opportunities that build your brand awareness among your targeted audience through ads. According to your audience, you can make the right decision by seeing their interest of them.
Most marketers believe that targeting people with the best factor when choosing an advertising format on LinkedIn.It doesn't matter whether your target is to generate leads or build your brand awareness for getting sales.
Linkedin can reach various types of audiences with different formats of advertisement. There are many unique advantages you'll get. It also depends on the way of marketing is done by your business. A more effective marketing strategy brings you more new customers.
Lots of people think that social media marketing is a very effective or free source for driving high traffic. There are lots of opportunities to use paid ads to generate huge sales for your business.
What Are LinkedIn Ads?
Linkedin advertising refers to paid marketing tool which helps you to get access easily to social networks with help of sponsored posts. This is generally known as a powerful marketing tool for businesses that want to build more leads, share content or get more recognition in the market.
As per its name, LinkedIn ads are just like doing advertisements which is just like doing advertisements on other social media platforms. There are mainly three types of advertisements available in LinkedIn ads that can be adapted.
If you want to get successful or desired results with LinkedIn ads then it's very important to set your goal of business. You have to set what you want from advertisements which helps to grow your business.
It's a very good idea for your business to analyze whether LinkedIn ads are right for your business or not. Just start ads on Linkedin and set your goals for all. This will help you to see the best option which provides your desired ads.
Besides this, you must have your best strategy to run a campaign that is only responsible for getting incredible results. So first of all you have to set up the goal and best strategy for running ads.
Why LinkedIn Advertising Is Good For You?
We discussed earlier that LinkedIn is the best social media for professionals as well as users who mostly utilize it. Along with this, they also get connected with professionals related to their topic.
Normally, users find their desired professionals who guide them, not only this is also helpful in fulfilling the recruitment of people in many companies.
When you look on the internet you will find that every social media contain some advertisements on their platform. Just like them, Linkedin is also known for its advertisement.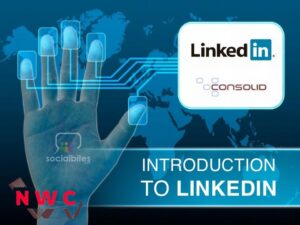 Running a campaign on social media is not such a difficult task to do. But one most important things is to build your strategy or goals to get with campaigns.
There is one of the best benefits of running ads on LinkedIn as it provides the ability for you to get reach the audience for your business. With help of this, you will also achieve your targeted goals easily. Users are always in search of getting their solutions. This can be seen with the help of advertisements.
This platform is just similar to Facebook ads. It's the same in functions, and ways of targeting the audience but both platforms have their pros and cons in their way.
They are different in running advertisements as it depends on setting up the goals and How you choose the online advertising platform which provides you with the best solution for your business.
What Is The Importance Of Linkedin Marketing Strategy?
Linkedin is considered a place for selling products and services by doing marketing on the platform. Marketing can be done on various social media platforms as per their guidelines. Nowadays, it seems a very effective way to promote a brand directly to your customers.
For getting more leads, most businesses are creating their marketing strategy related to social media platforms. A more effective marketing strategy will provide more conversions to your website. That's why marketing strategy seems a very important part of running any campaign.
For doing this, LinkedIn already contains various types of audiences which belong to any type of business. But for doing LinkedIn marketing, you need a different approach that provides you with good results.
According to a report, LinkedIn generates a minimum of 277% leads as compared to Facebook generates average leads in engagement. Many marketers said LinkedIn provides 80% of leads from all over social media.
It is also said that LinkedIn is a very effective marketing tool that helps your business to grow to the next level.
Why do Linkedin Ads Seem like Effective Marketing Tool?
We had discussed earlier that LinkedIn has 675 million users who are engaging with many professionals related to their topic. But the question is how this huge number of traffic will beneficial for you.
Simply, this platform provides you the opportunity to engage or target your desired audience as their interest resembles your product and services. Here you can find out your customers by looking at their likes or dislikes, taste or interest what they want from their sellers.
Linkedin ads don't only for promoting business products or services you can also use them for self-promotion. It means you can also run ads regarding your brand awareness in nearby or worldwide places.
I have a pool of customers then LinkedIn advertisement can become your reason to generate more leads in very less time which is also helpful in getting potential revenue. More revenue is one of the main goals of every business with advertising.
But before getting deep into LinkedIn advertising you have to ask yourself a question. Just think does your audience interested in spending time in your space? If your products or services match your audience's desire then LinkedIn ads are the very best option for you.
Posts You May Like – How To Make Money With Facebook Ads Manager, Money Making on Twitch