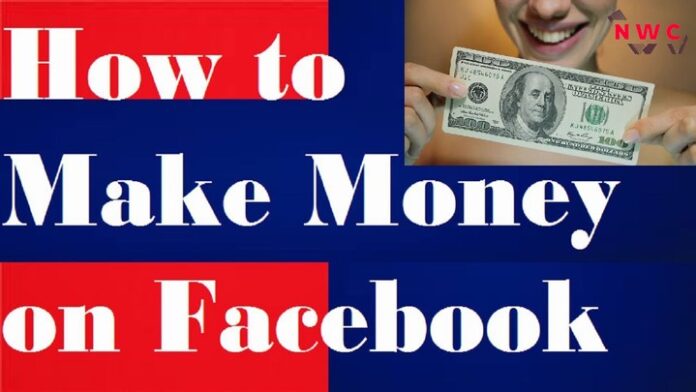 Nowadays, Facebook becomes one of the popular social media platforms where every business wants to promote or advertise to more audiences. Advertisement is easy but many people want to know how can they make money from Facebook ads manager.
If you're a beginner in Facebook ads then your experience is pretty good. But in your first attempt, you don't become frustrated but know how you can achieve your goals in Facebook ads easily.
Facebook ads must be difficult for beginners. The concept of spending lots of money only for generating sales is not the only goal to achieve. But getting sales from Facebook ads is really important for you.
Generating sales proves that you get the point of making money with Facebook ads manager which also provides you confidence in scaling the initial success that you want in your business.
You must know that Facebook ads are only the best or easiest way to make money. It does not matter about the type of product with which you're dealing with. You just have to apply the right technique or way in every Facebook ad.
The best strategy or technique helps you to attract more traffic to your funnel and targets the right customer to your website.
Before entering deep into the concept of making money with Facebook Ads, let's discuss what are the benefits that you'll get from Facebook ads.
Top 4 Benefits of Running Facebook Ads 
Have you ever thought that Facebook ads are really effective for your business? This concept is very interesting as sometimes your advertisement performs best but sometimes it seems a nuisance.
There are billions of people who're using Facebook for their personal as well as business purposes. This is the biggest opportunity to attract your audience through Facebook ads. Here you'll get the required organic traffic to your website.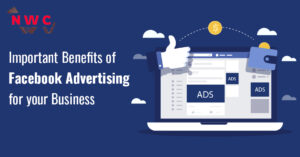 Here we discuss benefits that you'll get or can also help how to make money with the Facebook ads manager.
Reach a more organic audience with the post 
Yes, you can grab your organic audience with your posts. You're thinking that I'm kidding with you or it's really the truth.
If you have your business page but are not aware of less number of followers who attract your post and it is absolutely true. For many years, the visibility of business pages is getting slowed down which is a very frustrating algorithm for business owners.
Using Facebook ads for your marketing purpose then it helps you to provide information to your potential customers about your business. For performing this, you don't require a huge budget but a small amount of money.
You'll get Robust Analytics 
Robust analytics offered by Facebook is not offered by any other platform. Facebook provides you with unlimited services under facebook ads like analytics and reports about the performance of every ad.
You have no need to guess about your own assumptions regarding your conversion rates and many other metrics regarding Facebook ads. You can see them easily and consider what changes you have to make to your campaign.
Create your campaigns with specific objectives 
The process of creating any Facebook ads is very simple. Facebook guides you in setting up according to your category and targeted audience, timeframe, and budget you want to spend on that ad.
Along with this, Facebook will refer to your ad as "objective" whether you want post engagement, likes, website clicks, or any other purpose on your Facebook page.
This will allow you to control the creation of your Facebook ads and also tell you how you can customize your Facebook ads for reflecting your brand and target your audience.
Remarket your Audience 
Remarketing is a second way to grab your target audience. This is beneficial for you because when any person visits your website but does not take any action.
Let's discuss why remarketing is important for you. The first time, the audience. had only seen your business page or your website but did not go further. At this point, you get to know about their interest.
Now you show ads again and again to them they know more about you and have a chance to get more conversions from this process.
6 Best Ways to make money with Facebook Ads Manager 
Facebook page post 
This Facebook ad is related to traffic and conversion. These advertisements are also known as newsfeed ads which are shown in the newsfeed of your audience that's also become a popular choice for every business.
Besides this, the photo that you attached with the ads by adding a short title or description which allows your users in catching what you're offering.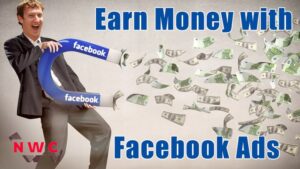 You can also use videos instead of photos. It helps you to attract more people to your website. By doing this, you not only make money with Facebook ads but also increase the engagement of your audience on the website.
Offers and Events 
With local awareness of Facebook advertisements, you are able to advertise any event or offer with your products and services.
An event Ad is the best way to attract the attention of your audience. by telling them that you're organizing an event that provides benefits to them at your decided location.
Another ad is an offer ad, which is related to offering something to your audience with less amount or discount. Obviously, no one denies shopping from you after seeing an offer or discount on their desired product.
Run Lead Ads 
This advertisement only focuses on getting more leads or generating direct sales through advertisement.
Have you ever noticed in your Facebook newsfeed that you saw an advertisement focusing on signing up or buying now, which selects only interested people who want to buy instantly?
This ad is not only to only get sign up but can make them curious to buy, or signup for knowing more about your brand. In simple words, you have to make curious your audience to signup or buy from your brand.
Set Budget According To Your Product Price
Budget plays an important role in Facebook ads. You have to set your ad budget according to the price of the product for which you want s to run ads.
Your ads budget must be, a medium by which you can run your ads for a long time or get better results from it. Many people search on Google that how can I set a budget for the Facebook ad.
The answer to this query is that if you know how much budget you have but don't know how much you spend on Facebook ads then I recommend you in the beginning your budget must be the medium by which you know about the budget.
This helps you to get your desired audience under your budget from Facebook which also increases your sales.
Multi-Product Carousel
The method which separates the two is the multi-product carousel announcement which shows off multiple products rather than just one print.
This is a great announcement type to use If you have a lot of products to sell at one time.
Along with this, it also gives you further depth to the shopping experience. It's like browsing a shelf in a factual store to see if the item you're looking for is there.
Sponsored Advertisements 
Have you ever caught while you're scrolling your newsfeed, you see a post that says " patronized"?
These are dark posts. They're not so important wrong as they're sneaky.
Dark posts are advertisements that don't show up on your business timeline but can be penetrated by anyone with a direct link.
Dark posts are great because not only do they not take up any room on your timeline, but they also promote specific suckers of your runner. And dark posts allow you to use keywords, too!
Related Links – How To Make Money With Instagram?, Buy Facebook Ads Manager Accounts