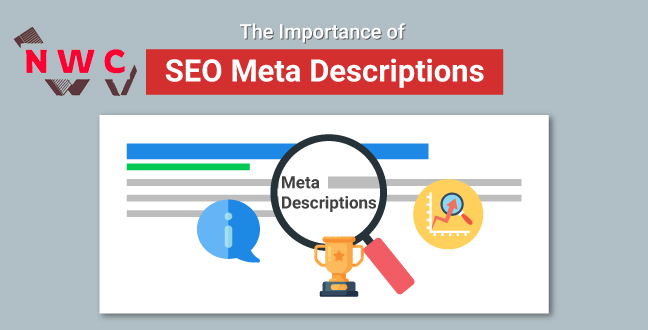 Have you ever heard about meta description? With the help of these tags, web pages perform best on the search engine. But the question is how they help in SEO. This is generally seen as a short description in search results. How Does Meta Description Matters In SEO?
The meta description will help your site optimize but doesn't help you rank the website, But it helps you in improving your CTR rate by encouraging people to click on your listing also who don't interested.
Some years ago, search engines used meta keywords and meta descriptions for ranking factors. At this time for ranking your website, writing keyword-included meta descriptions don't help you in SEO.
When you go deep down into this concept, you have some questions in your mind such as what is the meaning of meta description? and how meta description matters in SEO. How to write it? Does it helpful in search engine optimization and many more?
Today, in this blog post you will get all of your answers which help you in optimizing your SEO in a very efficient way.
Before starting writing, you must know that HTML provides you with only 150 characters to describe your webpage's content. This will inform visitors about the content of the webpage.
What Is Meta Description?
The meta description refers to the attribute of meta tags that helps you to define your page's content. This short description saw under the headline in search results.
For writing a short description, you'll get 155-160 characters to summarize the content of your webpage which makes visitors click on it.
Your meta description must include the keywords When you include keywords then it will help you in SEO. This is because search engines check out the descriptions of the webpage that is relevant to the search term or not.
A page title or meta description doesn't play role in the ranking of websites. But it helps in encouraging visitors to click on your website by reading that description.
Why It's Important? 
You know that Google has already declared that meta descriptions are not a ranking factor. But the question is it really important?
The answer is yes. It is still important for your website which helps to drive traffic and also improve the performance of your webpage in search results.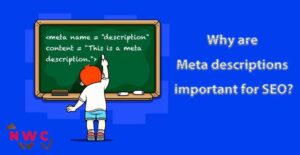 Because this is the only thing by which your visitors can read or become curious to know more. This will not only increase traffic to the website but also be called a source of attraction.
Creating a strategic meta description for your webpage then it will help you to increase the click-through rates of your website. When you optimize your audience properly with descriptions then your site gets more clicks.
When the click-through rate of your website gets increases then along with this, you will also get another benefit from it.
By increasing CTR, there are more chances of getting a higher ranking in search engines. In this way, creating a strategic meta description for your webpage can help you in ranking the top position of search engines.
How To Write the Best Meta Description for SEO?
After talking about what is it and why meta-description is important many other important questions need to know.
But collecting information is not required. Besides this, writing an effective description with the right keywords is also very important to you. When you find the best ways to write meta descriptions on google then you will find huge articles.
This will create a more confusing situation in front of you to choose the best way. Here we will discuss the ways to write the best description for your web page.
Before writing a description, first of all, you have to focus on the audience and what they are searching for. Try to mention the solution to your user's problem.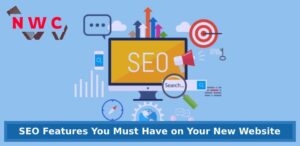 Besides this, you have to focus on your content. What you are offering to your audience? When you create a product page then it's a very simple thing that you are offering products for them.
You have to tell your audience what unique thing you are providing for them. You can focus many times on promoting your products and services.
This is because the meta description characters are limited in which you promote products or describe your webpage content. It's your choice which thing you want to display in front of your audience.
Descriptions for the home page of your website seem to trick you. Here you have to apply the tricks which attract visitors to your website.
So, while crafting meta descriptions only write those lines which describe your business quality and also solve the problem of your users. After reading your description, people start clicking on URLs because they get their desired thing from you.
Is Meta Description A Ranking Factor in SEO?
Previously, we had talked about meta description that it's not a ranking factor on search engines. But here you read that is it ranking factor or its false. I tell that it's fully not a ranking factor but plays an important role in ranking websites.
The concept is that when you write an optimized meta description then it will help you to rank higher your website in Google search results and thus it matters for a good SEO. This is the field that contains limited space.
Your goal is to use only targeted keyword phrases that are considered best SEO practices. Important or focusing part is how to use the focus keyword in your meta description because this will be the reason for the ranking of your website.
Links You May Like – What is Google Voice? How To Make Money With Instagram?