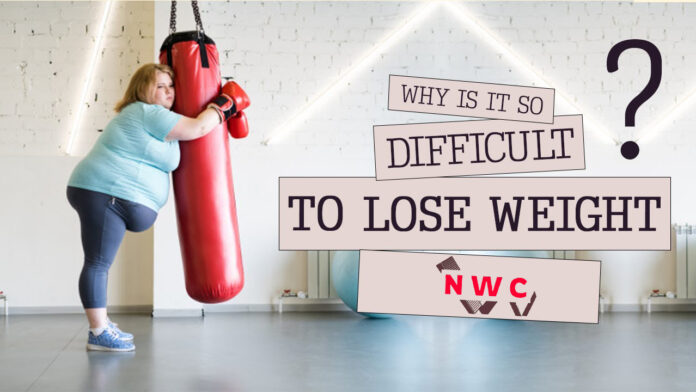 Many women who are suffering from huge body weight think about why it's very difficult to lose weight for women. In another blog, we talked about men's why they lose weight fast. We also talked about the reason behind this.
One of the biggest problems of most women is that their body weight takes a long time to get reduced. Do every women want to know why it takes a long time to lose weight? This is unfair as it doesn't motivate any women who want to start their weight loss journey.
Suppose that any husband or wife decided to start their weight loss program the same day. Now the first question is whether both are motivated. They are want to down their calories? The answer to all questions is definitely yes. As we discuss earlier men will lose weight more rapidly as compared to women.
But if you are serious about weight loss then you know that there is not any shortcut available for weight loss. One best strategies for losing weight is to burn more calories as you eat But it is not easy as it sounds. Besides this, it's not also about finding out the best exercise or healthy diet but it's about you making your commitment regarding your health every day.
How Does Weight Affect Women?
Huge body weight is the thing that not only women but no one wants to have. As it develops lots of diseases in the body. It takes lots of effort to get the weight down. So this becomes such a risky task to find out the ways, diet plans, or workouts to lose weight.
For women, obesity is a very bad thing as it not only impacts the body but also affects their minds. In women's bodies, fat cells are near their waists which produces hormones and many other compounds which cause inflammation in the body.
As you know that inflammation is an important component of your immune system and also a part of your healing process. This also leads to health issues as inflammation can make your body less receptive to altering the fats that get metabolized. It results in increasing your blood sugar level, diabetes, and many other problems.
In women's bodies, obesity increases the risk of having various problems like PCOS, endometrial cancer, breast cancer, and pregnancy complication.
Will Docter Treat You In Obesity Different From Men?
When you look at large data which provides you with perspective about obesity about many chronic diseases. There is some difference seen between type 2 diabetes and kidney diseases. But by signifying all the ups and downs in weight loss, doctors treat both men and women in the same way. It is a different thing that weight loss result seen first in men's body.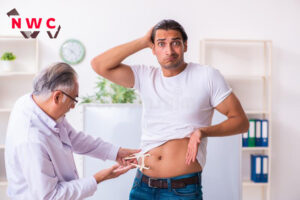 Treatment for weight is done as per the health condition of the men and women. If your body has some chronic diseases then it will be getting managed by a doctor. Research says that men and women both have to improve their obesity in them which minimizes their disease risks.
Nowadays, thinness becomes very popular in our society which is also mostly promoted by the fashion industry, diet industry, and media. Most advertisements belong about the weight loss of women. In this way, most doctors always focus on women because it takes a very long time for their weight loss.
What Is The Connection Between Women's Weight and Hormones?
Weight gain and weight loss of any person will be changed or done according to a diet plan or exercise habits. If your body has gained some pounds of weight then you can become more frustrated with yourself and start doing more exercise.
If you measure your body weight then the measurement scale shows you are weightless than your normal weight. This can happen due to a change or imbalance in hormones which is also not known by many peoples.
Hormonal changes will influence your appetite which includes the amount you eat and what you are craving. It also causes your body to store high or less fat n the body. The storage of fat depends on the balance of your body.
What Are The Factors Which Affect Women Weight?
Psychological 
Some women want to lose weight for getting immediate results in their bodies. They want to ignore their favorite foods to cut down on excess calories for weight loss.
You are likely well aware of the approaches it may be dieting as occasionally t becomes negative when your weight comes back or sometimes you get more as compared to before.
So your psychological mindset also is responsible for your weight loss. If anything you consume for weight loss increases your weight then change or ignore that thing.
Genetic 
Another weight-loss factor in women is genetic which makes it harder to process. Every female body has its setpoints as per the theoretical weight ranges in which the body stays. This set of points is maybe down or can perform against your efforts for weight loss.
There is another genetic in a woman's body which inherited the shape of their body. Many studies show that every woman has a common body type which is also a greater risk of having obese and overweight.
Social 
Does every woman think that why losing body weight is very easier for men? As both men and women follow the same diet and same weight loss schedule or follow them from the same day. But it also depends on both how men and women can control eating food. It's also important for weight loss.
As you see that restaurants will serve an equal portion for everyone in their second round. But it depends on you how you control yourself to get food in the second round or not.
Physiological 
You don't know that women have less metabolic rates as compared to men which means your body has useless calories. It's just like the fuel of your body which functions like thinking, blood circulation, and breathing.
Left calories which not burn stored in form of fat.As women's bodies usually exceed that of men. Men have packs of muscles which is made of pounds of fat. As a result, it lower the body mass index also called BMI of men. Generally in men, they burn out more calories as compared to fat even if they are in rest form.
Related Links – 6-Day Diet Plan for Weight Loss, Benefits of Exercise, Best Supplements For Weight Loss