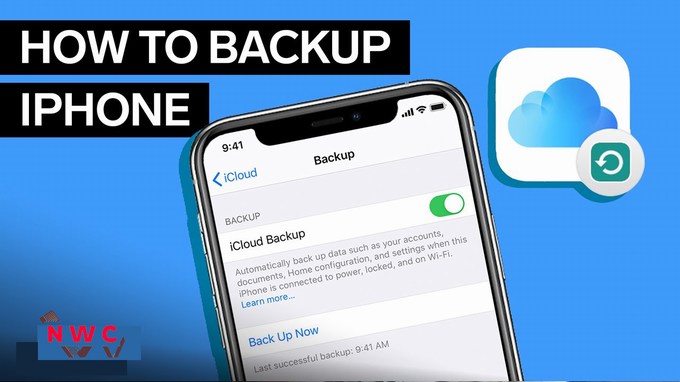 If you are using an apple device then updating its software is very important for you. It not only updates your phone but all adds some new features to your phone. You know that apple devices are known for their security and also for making it safer for their users. But while updating system software there is also the risk of losing data. That's why you need to take a backup of your iPhone and iPad. Mainly one thing common that you never want to lose is contact. Your contact not only contains your name or phone number but also has your email, address a dits birthday.
Apple has also made many backing up less with cloud backup. this iOS feature will touch your iPhone backup with its cloud.iCloud backup in iPhone will happen automatically while your device is charging, locked, or maybe connected to Wi-Fi. When you configure your device with iCloud backup then you can rely on backups done periodically.
Below we will talk about some ways by which you can take a backup of your iPhone before updating it. Our steps are not so long so follow the steps, you will see the option " Name" Just click on it.
Step 1: Click on " iCloud"
When options open down in the " Name" section, therefore you see the iCloud option from where you find an option for backup. Follow that option.
Step 2: Tap on " iCloud Backup'
Under the iCloud section, there is an option appears on the screen which says,"iCloud Backup".Here you have to click on it to start backing up your iPhone.
Step 3: Hit " Back up now"
After completing all these previous steps, you finally see an option that tells you to on the option for backup. You simply have to on the iCloud backup and your phone back starts after some seconds.
Before backing up, the iPhone will provide you estimated period for processing backup. That is the notification where you see progress, how much your phone gets back up.
How to Back up an iPhone to windows 10 with iTunes?
When we talk about backing up iPhones with computers then you have to use iTunes.This is because it allows you to back up everything on your iPhone to a computer. With help of backing up your device, you can restore the data of your iPhone or also sync everything to your other iPhone.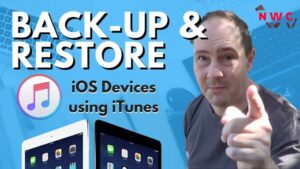 There are some flaws in backing up iPhones on windows through iTunes. Suppose that, you can get access to your iPhone backup location on Windows. As iTunes backups are unreadable that's why you are unable for getting access to the files in the backup. Besides this, if you want to restore your data then you can't pick for recovering your files selectively. The existing file in iPhone is replaced by content in the backup.
Follow the below steps for backing up your iPhone on Windows-
Step 1: First of all, connect your iPhone to your laptop or computer
Step 2: Now unlock the iOS device and launch iTunes. But make sure that your device is recognized by your laptop or computer.
Step 3: Now click on the " Device" button or hit the " backup now" icon for starting a backup of your iPhone on your laptop. Your backup starts within seconds.
When the backup gets finished many people want to do more by backup their iPhones like copy files to the external hard drive and changing the backup location
How to Backup an iPhone with a mac?
There are many methods are available to back up your iPhone data. But if you want to keep your data safer in a local drive. For backing up your iPhone to MacBook without iCloud then you have to connect two devices directly with a USB cable. Also, make sure about your Macbook only runs on macOS X 10.9
Step 1: Connect your iPhone to your Mac 
In the first step, you have to connect your iPhone and e to your Mac with a USB cable and USB-C, also make sure to connect WiFi for quick results. The name of your iPhone will appear on the left side of the screen. Tap on your device name from the locations options. If your device is not synced yet then you have to "Pair" your device.
For doing this, tap on the "Pair" from your mac and also on your iPhone.Both devices will connect automatically.
Step 2:Choose Backup  
On your screen, you see some information that is related to your iPhone device. Therefore, you see two options in the "Backup" section. You have to click on the first option which is suitable as "more important".The below option will sort your all data from your iPhone.
Step 3: Protect the backup of your iPhone
If you want to protect the backup of your iPhone then you can do this by clicking on the " Encrypt local backup "just below the backup option. Here enter your password for your advanced safety. This is optional so you can also skip this.
Step 4; Now backup your iPhone 
Now you had completed all requirements for backing up your iPhone with Mac. Just click on the " Back up now "icon. If you had encrypted the backup with your password then you require a passcode for starting your process of backup. It's a very hassle-free and secure method for you.
Related Links – How to Reset Your iPhone? , Best Foldable phones