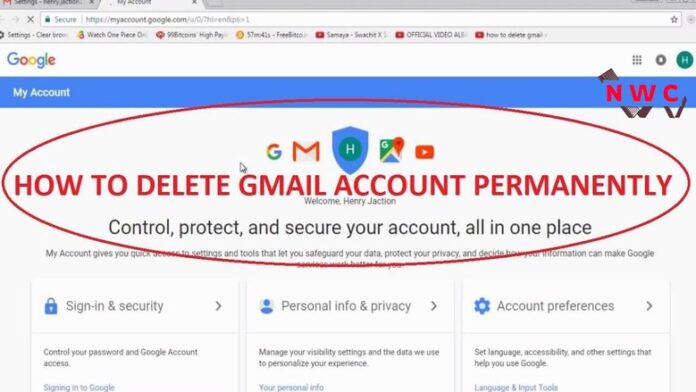 A Gmail account is one of the important things that every browser needs to log in. There are more than 1.5 billion active users monthly all over the world. it is a very popular web-based email service provider invented by google in 2004. This was invented with aim of best email service provider. It helps every person to send and receive emails and also attach various files by connecting new people in the world. Let's think about why people delete there Gmail account.
Nowadays,  most people are using smartphones in their daily life as it becomes a very important part of life. While using a google account, you get familiar with setting up your phone with google account but when it comes to deleting your Gmail account then you have to face some problems. Deleting a Gmail account requires when you change your device or your account is not in use for you anymore.
Delete Gmail account: Step By Step Guide 
For deleting a Gmail account permanently, you have to take out your all data from the account and then start the deleting process. As you saw that whenever you go online, you check your email inbox which is mainly what you do. So deleting the Gmail account is easy to process so never take big pressure regarding this. Just follow our steps and delete your Gmail account easily.
Step 1: Log in Google account
You have to log in to your google account in your browser or then visit the google my account page.
Step 2: Go to the Google account page 
It doesn't matter where you get logged in to your account. You can delete your account from mobile, desktop, or tablet.
Step 3: Tap on "Manage Your Data & Personalisation"
After visiting your google account page, you see an option " manage your data and personalization" and just click on it. ( As shown below )
Step 4: Navigate to delete, and download your data
When you go to the next page, then you have to navigate to delete or make a plan for the data stored in your google account. Therefore you see an option for deleting a service of your account.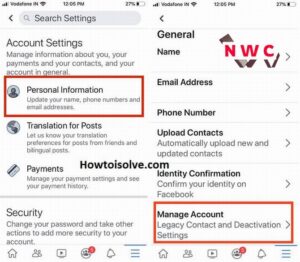 Step 5:Click on " delete your google account" and confirm it 
This is the last step where you have to click on the option " delete your google account" and confirm that you are sure about deleting your google email account. For doing this, just scroll down and check the box and click on " Delete account".
What are things to consider before deleting a Gmail account?
Before taking any action for deleting your Gmail account there are some points to consider before it. Points are as follows:
When you delete your Gmail account then it doesn't mean that your account completely gets closed. After deleting your Gmail account, you are still able to use other services of your google account such as google meet, docs, sheets, GDrive, and many more.
Deleting your Gmail account doesn't leave any option for getting back into the account. Once you delete your account then your email ID, emails, and data of your account will get disappear. You can't send or receive emails with your same Gmail ID.
Before deleting your Gmail account, you can also download your all emails with help of an email program and google. Any email saved on your server that you synchronized with your Gmail account will remove when you delete your Gmail account.
If you don't remember the password of your account that you create by using a google account. Then you need to consider it gone. Remember that without your original Gmail account you are never able to recover your forgotten password.
Related Links – How To Make Money With Instagram?, How to Reset Your iPhone?