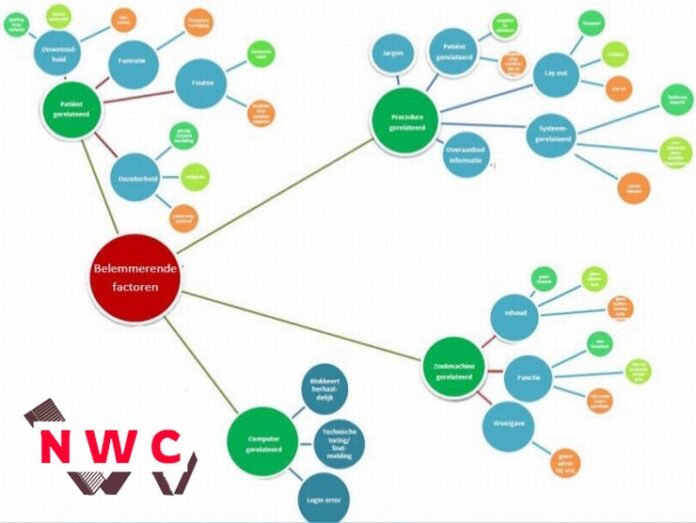 You know that a sitemap is played one of the important roles in search engine optimization. It's just like maps that we use in daily life.
Generally, we use Google Maps for finding the location of any place. In the same way, it is used for providing more information about a website.
As a search engine, google uses a sitemap in form of a guide for the web pages available on the website. But it does not relate to index every page which is listed by you on the sitemap.
it is a very critical element of your website. This is not such flashy for the homepage of your website. This will help you in directing the google bots which examine the relevance, content, or many more things of your website.
Besides this, a sitemap also helps you to improve your search engine ranking. This will also help Google and many other search engines to easily know about your website structure.
It also contains information about your every webpage which includes information about when it was created, last modified, or its importance. This will also boost your indexing or ranking.
It is a supporter of Google. Without this, the bots of google will lose and also affect your search engine ranking.
What Is Sitemap?
It refers to the blueprint of the website which helps google to find out your site, crawl, and index all content on your website also informs search engines about your important pages on the website.
Generally, a sitemap is divided into two types. first user sitemap or search engine sitemap. User sitemaps are referred to the webpage which guides you to list or link your important content or areas.
It also helpful for users to find quickly or easily the search term or information that they want. Along with this, your website's overall user experience gets improved. It also allows your users to navigate the content without any reference to a map of the site.
The sitemap doesn't affect the crawling way of your website for bots to index your webpage. It also increases the accessibility and visibility of your content. Sitemapping doesn't guarantee for web pages will be indexed by search engines or not.
But still, search engines depend on the sitemap by having limited time. For indexing any website. the search engine crawlers such as Yahoo Slurp, Googlebot, or MSNbot read the sitemap file.
First of all, these crawlers intelligently crawl the site. You know that sitemaps are designed strictly for bots that make you aware of your website while indexing.
Why Sitemap Is Important?
We discussed what is the meaning of a sitemap and how it works on your website. Now, many peoples like you asked questions about the sitemap is really important for a ranking website.
When you fix it on your website then search engines use it for finding out various pages on your website. If your web pages are linked properly then crawlers of search engines usually search more for your website.
On the other hand, we say that there are no requirements for a sitemap If you don't accept a sitemap then it does not affect your SEO efforts. So using a sitemap seems necessary for you.
There are many facts that tell how it is important for boosting any site.
Let's take an example. Googlebot finds out some web pages through links. If your website is brand with few external links then a sitemap helps Google to find web pages on your website easily.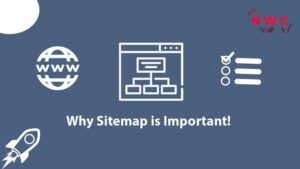 On the other hand, suppose that you have an eCommerce website with 4 million pages You also have completely protected internal links and tons of external links. In this way, Google has to face difficulty in finding web pages on your website.
What Are the Types Of Sitemaps?
Sitemaps are generally divided into two types which are accepted by everyone for the best SEO of their website.
Those types are XML and HTML. The functions of both types are the same but there are some differences. Both are commonly used by SEO professionals to utilize their strategy for targeted search engine crawlers and users.
Let's discuss both types more briefly one by one.
XML Sitemap 
You know that the sitemap protocol is presented by google but it is supported by many search engines. In this XML sitemap, extra information is added to the URL which helps the search engine crawlers to optimize your website.
This protocol includes the time and date of the webpage which is modified. It also includes other information such as changes in frequency, and the relative priority of the webpage which is compared to other web pages.
HTML Sitemap
An HTML sitemap refers to a list of URLs that figure out the important content of your website. It also allows your users to easily navigate any webpage.
One of the main goals of creating this is only to make better the user experience. Easy HTML sitemap organizes the list of web pages. It makes your users able to navigate the type of sitemap for finding their desired content on your website.
HTML sitemap is not just hard under your web hosting or management software. In your organization, anyone can create a tiered system of pages where people can easily add pages for the future. This will also help you to make visible your website for more visitors from the internet.
Related Links – What is Social Bookmarking, Social Media Marketing Strategy