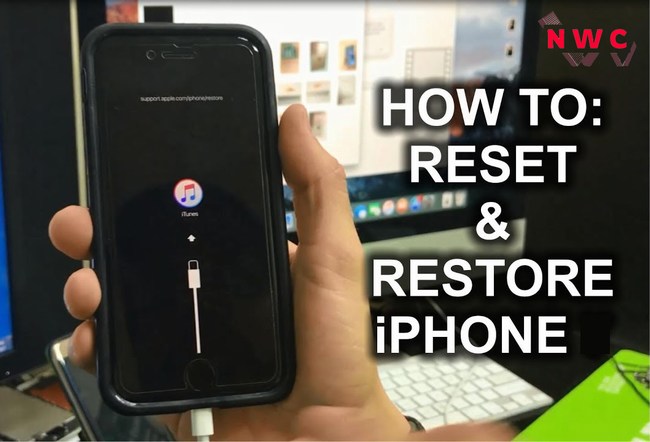 When you search for it then there are lots of reasons that tell you about resetting your iPhone.Various methods will help you in doing this and in this blog w also talk about this. If you are an iPhone lover or mostly invest your money and also know about the problem that comes with iPhones. Reset is another activity that makes your iPhone clear with cache files or anything which makes device performance slow.
When you reset your iPhone then you can also wipe your all information from the device if you want to sell that device to someone. It's very easy or the best method to keep safe your personal information. After resetting your iPhone, your phone becomes just like a new iPhone in its performance and has not had any data.
We recommend our users back up their iPhones before resetting devices. When your device is wiped up then you can download your data from the backup.
Step – by- Step complete guide to reset your iPhone 
Before resetting your iPhone, the first thing you have to do is backup your data in another device or store it safely. The benefit of doing this is that you get your all data again on your new device or the same device after resetting it.
Our other blog you can read is where we provided steps to back up your iPhone easily.
Step 1: Go to Settings Applications 
First of all, you have to follow the setting application on your iPhone. This is a basic step from where every setting of your iPhone is done.
Step 2: Tap on "General " 
After opening the setting application, just scroll down and find the "general " option. Now tap on it
Step 3: Hit on " Transfer and Reset iPhone " 
Under the general section, you will see at bottom of your general page screen option named " Transfer and Reset ". Follow that option for further process.
Step 4: Tap "Erase All content and settings" option 
Next, you have to click on the option which indicates " erase all content and setting"
Step 5:Press " continue" for confirmation 
In the "erase all content and setting option" you have to press the continue button for confirming that you want to erase your all content in your iPhone.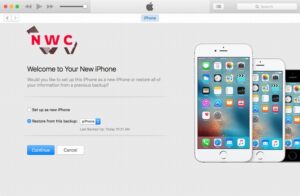 Step 6: Enter your "Passcode " 
You will see that screen which tells ask you to enter the passcode that you get while creating your Apple ID.
Step 7: Create an iCloud backup 
When you put your passcode then apple will automatically create your iCloud backup. If you had previously backup your device then you can also, skip this option by clicking on the bottom of the screen to indicate ' skip "
Step 8: Put Apple ID – password 
The next page will open where you have to fill in your Apple ID and password. After doing this, just tap on " Turn Off" situated at the top right corner.
Step 9: Press " Erase iPhone"
At last, you have to press the option " erase iPhone".This will delete all content or settings on your phone. The whole process will take a few minutes to delete. Time also depends on the data you stored on your device. When the deletion of data will complete, your device will get restart automatically and becomes new.
Here the process of resetting your iPhone is getting completed.
Related Links – How to Delete Twitter Account, How to change your Twitter username?