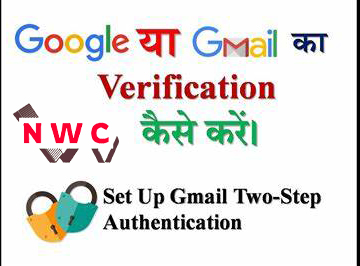 Every day you will see that there are many frauds and hacks happening online. Online security is now under threat as compared to before. In case of keeping your account safe from hackers, thieves, and other people. Let's know how to set up a two-factor verification.
But question is that not for 24 hours you can keep the safety of your accounts. According to various security experts, there are mainly two best ways for securing your account. It contains strong, has your unique password and most important enables 2-factor authentication.
Whether it is social media platform or other software like Gmail, Facebook, and others, two-factor verification is required for safety. Now average internet users had enabled two-factor verification in their accounts. If you have strong passwords then those are very common methods of authentication.
If you have not set up two-factor verification for your google account then this guide will help you. So keep reading.
Step-by-Step Guide For Setup Two-Factor Verification
Google is the most trusted search engine. Its security for users is very tight which safe them from hackers. Many people enabled their two-factor verification step but if you hadn't then follow our steps to know more.
Step 1: Tap "Security" in your google account
First of all, you have to click on the security option when you open your Gmail account. This option is seen easily at bottom of your smartphone. Therefore, you see two other options that you can select.
To log in to your google account, you can also use your security key or get a login code through text message. It's not compulsory for you to do this, but you can find these options in your settings.
Step 2: Click " Manage Your Google Account"
Under your account icon, you feel see the top option where you see " manage your google account" open by clicking on the top right of the screen. Therefore, you find the option for setting up two-step verification.
Step 3: Select " Two-Factor Verification "
When your account gets opened you'll find 2 step verification option from where you enable the option and make your account safe. After selecting, just click on " get started" for further steps.
Step 4: Enter "Password"
When you click on the get started button, google will ask you to enter your google account password. Google wants to confirm whether you are trying to set up two-factor verification or another person.
Step 5: Confirm or verify the phone number 
Furthermore, google ask you to enter your phone number. Now choose the option that you want to choose for getting the verification code. It depends on you that google sends google through SMS or voice message on your registered number.
For verification, google send you 6 digit security code, Put that code in your verification section or click on the " Next " button. Therefore, you see an option for turning on the 2-factor verification option. Tap the" Turn On" option.
Step 6: Find and download the Authenticator App
Next, you will see the second step from where you have to find out authentication app and click on it for set up. Google authenticator is very secure for users as it provides unique code every second. This will save your device or account from hackers very easily. You can do this by choosing the type of device on which you're authenticating and clicking next.
Step 7: QR Code 
In the next part, a pop-up will open on the screen that you have to scan QR Code through the authenticator app. Keep open your screen till you scan that code. It's not compulsory to use only the authenticator app of google but the best alternative is this application if you are enabling 2FA of your google account.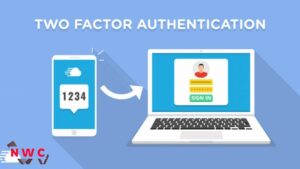 If you don't know how to use the authenticator app then look at bottom of the screen. There you see + button and hold your device to a computer screen for scanning the QR code. If you are not able to scan the QR code then you can also upload the QR code authentication from files by clicking on the plus button and choosing files by following the instructions.
Step 8: Two-factor Verification authentication code 
After scanning the  QR code the authenticator will automatically pick the google logo and fill account name or secret key. You can also change the icon and name of your account. After all press the save.
Step 9: Verification Of your code 
Now you have to do verification of the code that you get from the authenticator. Just copy the code and then confirm it on the google website. After this, you see the option to verify, click on it. Remember one thing this code of the authenticator will refresh every 30 seconds. So use any code before its expiry time.
Step 10: Finally Two-Factor Verification is Complete 
Congratulations, you had successfully turned on your2 step verification on your google account and made it more secure. One more thing is to use the authenticator or login into a google account anywhere you need to put in a code or keep the login authenticator.
You may also like – How To Create a Google Form, Social Media Campaign