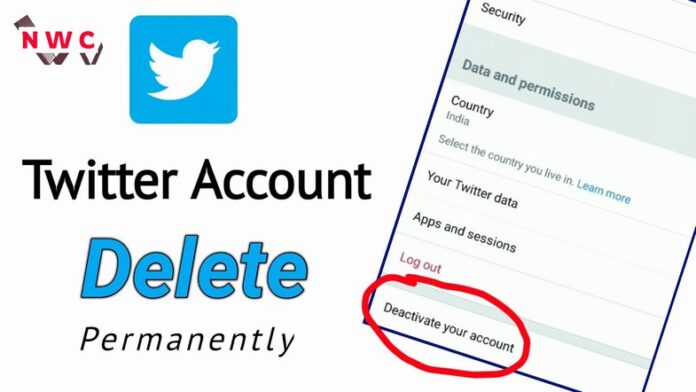 In April 2022, Elon musk who was the CEO of Space X, Tesla, and Boring Company bought Twitter for $44 billion. After buying Twitter there are many changes are on the horizon not only on the edit button but the whole platform. This deal also takes service from the public to the private. Let's know how to delete a Twitter account.
There is not any question that Twitter delivers a wealth of information. But as a user of Twitter, sometimes your screen gets full of notifications which is useless for you. Sometimes it also happens that you get disguised with Twitter also by spending lots of time here.
For any reason, you had decided to deactivate or delete your account permanently. There are various methods for doing this but remember when you delete a Twitter account then you never get back it. Before doing this, Twitter provides another option by which you get back an account when you change your mind.
Due to the change new CEO of Twitter, the process of fleeting or deactivating any account may get changed. Here we will talk about the ways by which you can delete your Twitter account easily. Let us start discussing this.
Steps to delete a Twitter account successfully 
In this section, we will discuss some steps that help in deleting a Twitter account easily on your smartphone. If you are using the desktop for deleting accounts then it bit different from smartphones but has the same process.
Step 1: Log in Twitter account 
This is the basic thing that you know. But many people keep logging out of their accounts to not be distracted by notifications on Twitter. If you have already login then well in good if not then login now.
Step 2: Follow the Twitter page and follow the three dots
Next, you have to follow the Twitter home page where you see the " More " option situated on the left side of your screen. Just tap on it for further process. After doing this, you'll see some options get open, now select " Settings and Privacy ".
Step 3: Top " Your Account"
Now you see various options get open, you have to click on the option " Your account" where you see details related to your account.
Step 4: Click on " Deactivate Account" or confirm it
In the previous step, you had to click on your account option where you find deactivate account option. Click on the " deactivate account " option or click below the option " confirm" for deleting the account once more for confirmation.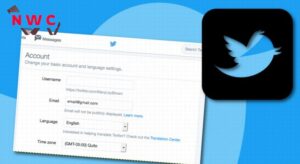 Step 5: Confirm the password and click the " deactivate " button.
When you press deactivate button then Twitter will ask you to provide your Twitter account password for confirmation. Put in your password and then hit the " deactivate" button.
Congratulation, you deactivate your account, and within 30 days your account gets deleted permanently. But deleting an account is the last option where you never get back the account or your Twitter data.
Things to be consider 
It doesn't matter for what reason you want to delete your Twitter account. There are some things that you have to consider before deleting the account permanently. Read our following points to know more about it.
Once your account gets deleted then your information is no longer to be searchable on the Twitter platform. The company doesn't have any control over your content also over search engines like google, bing, and yahoo.
If you want to change the username or email of your account before deleting your Twitter account. Later if you wish to create a new account then you're able to use that same email or username.
If you think that it's very difficult for you to part with your data then you can download your data. Meanwhile, it only provides you with partial data about your account. It doesn't contain any favorite tweets, lists, direct messages, or photos.
I hope that after reading our blog, you had successfully deleted your Twitter account.
Related Links – How to Delete a Snapchat Account?, How to Delete Facebook Account?