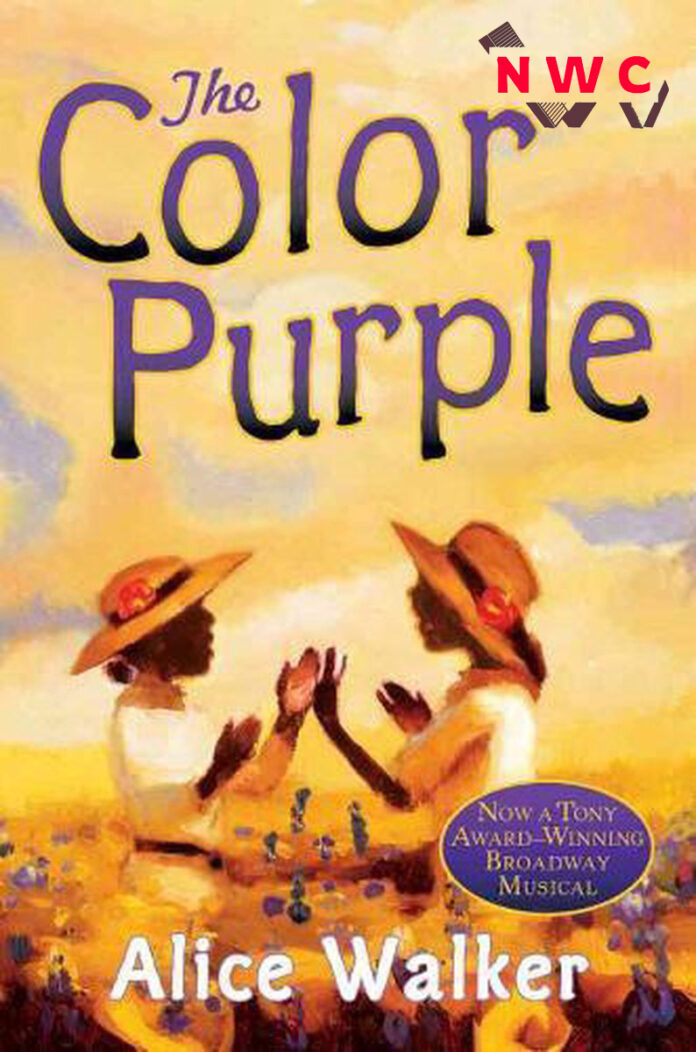 The novel is written by Alice Walker in 1982. The Color Purple is explained in a very epistolary style by using 90 different letters that are written by the characters. In the year 1983, this book won Pulitzer Prize for fiction and also National Book Award for fiction. After many years in 1985, this was adapted into a very critically acclaimed film that is directed by Steven Spielberg and is nominated for the Eleven Academy Awards.
Story of this novel focus on the life of a young girl, Celie who was living with her physically abusive father. Her father married Celie to a man who was called Mister. She also endures the same torture from him that her father does. But Mister was seeing a woman, Shug Avery who was a jazz singer and also an outspoken proponent of the rights of women.
After meeting Celie with Shug, she knew that she was attracted to Shug and they both come into a relationship. Both girls ran together to Tennessee and Celie start their own successful fashion business. This novel contains more things about the concept of the life of girls what they face and how she overcomes it.
Summary – The Color Purple
This novel start with the protagonist, Celio, and a 14-year black girl named Celie who lives in Georgia. She was tortured by her stepfather, Alphonso so she starts writing letters to god because she thought no one will listen to her. After getting abused by her father, she had a baby boy named Adam. Who was taken by his father after birth which lead to Celie believing that baby was killed.
As a result of abuse, Celie gave second birth to a daughter whom she named Olivia. But her mother refuses to help her and curses her as dying to breathe. But Celie's father also takes their daughter after her birth. He fixed his marriage of Celie with a man named mister. Mister's wife died showing he wants women to take care of him, his house, and his children.
Mister was also abusive so Celie's sister Nettie ran away from the house where she took refuge with Nettie and then Mister abused Nettie. Because of this Celie tries to help Nettie so she sends wealthy black women who live in their town. Nettie leaves that place because of this Celie didn't know about it and assumed she was dead.
Furthermore. She talks about one of Mister's children, Harpo. who impregnates the girl, Sofia, and marries her. They both have five children and after turning into a father Harpo starts abusing Sofia. But Sofia fights back and defends herself. She also inspires Celie to do this against Mister. Sofia leaves Harpo's house and takes her all children with her.
After meeting Shug again, both Celie and Shug decided to find out about her sister Nettie whom mister has to hide for many years. They both knew that Nettie become the friend of a couple named Samuel and Corinne who adopted Celie's children, Olivia, and Adam. Because the children of Celie also resemble Nettie. So Corinne becomes afraid that both kids are the result of her husband and Nettie's affair. But Nettie reveals about both children are her nephew.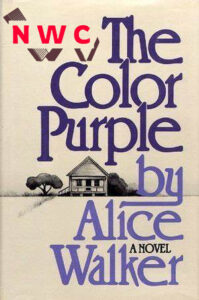 After all these situations, Celie loses his faith in a god whom she write many letters and gave more respect to Shug who helped her. Finally, Celie decided to leave the mister and stay in Tennessee until her father dies or inherits her childhood home in Georgia. Around this time, Shug falls in love with a member of her band. She also begins revisiting mister's house because he was in bad condition and also changed into a better person. He again proposes to Celie but she declines. Here Nettie and Samual married after the death of Corinne so Celie decided to reunite with her entire family.
About Author 
The novel " The Color Purple"  is written by American novelist, social activist, and poet, Alice Walker. She aims to help people reflect on their experiences and also wants to learn about people. Her full name was Alice Malsenior Walker was born on 9 February 1944 in Georgia. All things that she writes always focus on insightful treatments of the African -American culture. This novel is particularly based on women fighting against abuse of family.
Alice graduated from  Sarah Lawrance in the year 1965. He also married a person who was a lawyer and had a daughter named Rebecca. Walker's first novel was published in 1970 " The Third Life of Grange Copeland". Besides this, she also gets the position of Ms.Magazine, Gloria Steinem is also editor or chief. Her writing was encouraging and supportive Her second novel was the story of women fighting for their civil rights in the American south.
As we discussed earlier that she received many awards for her works such as Pulitzer Prize for literature for the novel "The Color Purple" While following this achievement. She also published a collection of essays " In search of our mother's garden" in the year 1983. Alice also released some poems like " Horses make a landscape look more beautiful".After these collections, she published " temple of my familiar" in 1989< and" Possessing the secret of joy" in 1992 along with various non-fiction works and books for children.