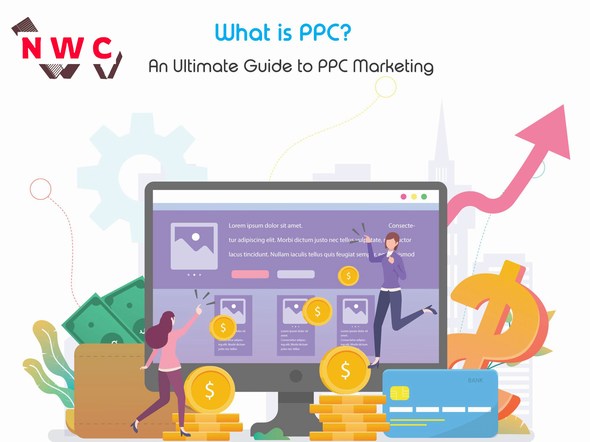 If you are new to PPC marketing then it is a bit confusing for you to follow unlimited ways. Nowadays, the internet has changed lots of things related to promoting business. There is another type of promotion named search advertising in which a brand get seems in the right search results.
PPC marketing is one of the idealized brand-building strategies of internet brand building. Many businesses already get the opportunity to make money with this marketing or by serving ads to their huge targeted audience. Having the ability for engaging the targeted customers from social media is also important for every marketer.
For starting PPC marketing, it doesn't matter whether you want to boost your business or want to make extra money by running ads. Whatever way you choose for your business, having proper knowledge or understanding of PPC marketing is very important.
For starting a PPC campaign, it's not compulsory to be an expert in this field. As a beginner, you can also do marketing by following some ways or tricks to help you make money with advertising.
Today in this blog post every person whom beginner will properly learn about PPC marketing. This is not such a typical task to do if you follow every step properly.
What Is Pay-Per-Click Marketing?
Many businesses don't aware of or know properly about PPC marketing. First of all, you have to understand why use PPC advertisement for your business and how much effort you put into it.
This pay-per-click marketing is refer to an advertisement channel where marketers do not need to pay for the impression that comes from an advertisement. There are many factors including bid amount which affect the ad placement in search engines.
In this advertisement, the most common format appears on search result pages of any search engine like Google or Bing. If you are an advertiser then you have the opportunity to put your product, or brand in front of a targeted audience by using the right specific keywords or behavior.
PPC marketing is the advertisement where you have to pay for every click on your advertisement. The amount you will pay depends on you how much you decide to pay for search engines. One of the common advertisement types accepted by businesses is search ads
Some advertising service providers like Google or Microsoft will operate real-time bidding in which advertising inventory is sold by them to the private automated auction. You can also choose the default option for bidding where the platform itself decides the amount of bidding.
Most brands use PPC marketing for driving traffic, inquiries, and sales from their desired audience to their site. This advertising allows deeply targeting which serves advertisement in front of your targeted audience.
As you know that search engines are the place where most customers directly find their products and services. This is the best opportunity to grab an active audience from search engines with business offers to generate sales.
How Does PPC Marketing Work?
Many publishers or individuals use PPC marketing for generating more revenue by displaying their advertisements. Most marketers own websites that only display ads on various search engines.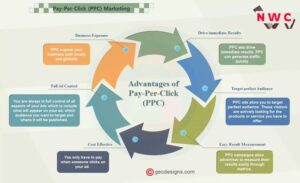 When visitors click on the adverts you run then publishers will get a split of revenue through it. In simple words, whenever any person clicks on the advertisement that you run for your brand the search engine will receive some amount in form of a bid.
Do many people think that how much they pay for each bid? The amount of bids that the search engine gets depends on the keywords clicked by the users. Not only this but the average bid is also dependent on the type of ranking of the keyword.
In this marketing there are various factors are considered with the bid amount. With this, the quality of your ad is also responsible for banking your ad on search engines. As an advertiser,
if you show your advertisement which is related to the search query of the user then an auction is done based on the keyword as we discussed earlier. For getting more best results your bid amount is also helpful in ranking ads.
The model of this advertisement is considered for both advertisers as well as publishers of ads. Model for the advertisers is beneficial because it delivers a chance of advertising the products or services.
Well-designed PPC campaign helps you to save more amount of money with every click. All the clicks that you get are from your targeted audience which also exceeds the costs of clicks paid to the publisher of ads.
Not only this, there are some companies where people can monetize free products. This can be done with help of online advertising or by following the advertisement model of publishers in PPC.
How Does PPC Marketing Grow Your Business?
If you hire a PPC advertising agency then they will use a billboard advertisement which is the main point of comparison. Many businesses will see billboards with your business ads. But in this case, you are not able to know about your target market and how it effective in growing your business.
This method is very relevant because many people are not yet interacted with your billboard or previously get informed about your business. With the help of PPC marketing, there are lots of benefits that you'll get in your business.
Benefits like you have more control over your PPC campaign or can be performed instantly.  As your all required data is collected in a single place. With help of this data, you can publish your next campaign directly to your specific audience.
This is the easiest method to reach out to those people who need your products and services. With help of clicks or views on an ad, you will also find out your enticing ad by making some changes for improving the performance of your campaign.
One of the important things you'll get through PPC marketing is you can find out more deeply about data. Such as who clicked on your ad and through which device, method, make a purchase or not. You can also use advanced tracking methods or analytics to retarget the audience.
Related Links – Social Media Marketing Strategy, Social Media Campaign