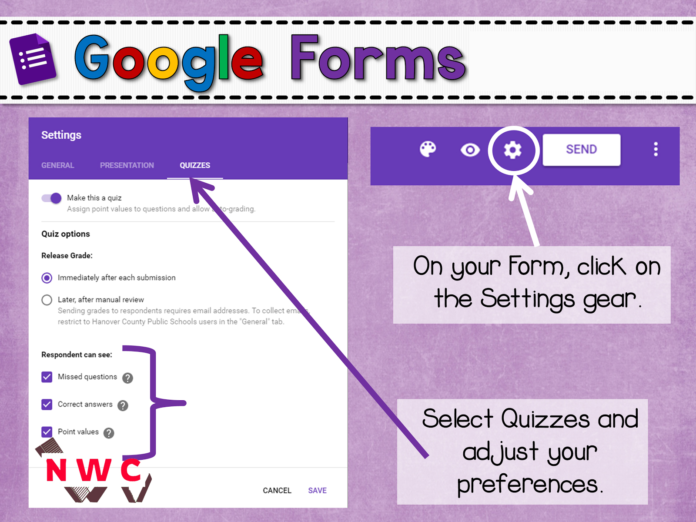 You know that any type of business or maybe a project which uses handy surveys or quizzes for knowing their consumers easily. The main thing they require is a form that can easily create by Google Forms. For doing this, you have to decide what digital document and for what you're creating this.
It is generally useful when the meeting has too much but the email chain was disorganized then google forms can work wonders. If you are using google drive then google form is also very easy for you to create and send forms to your clients.
With help of google forms, you have to collect the answers in one place. If it is not possible then you can also embed this form directly in the email section.
Steps To Create Google Forms Easily 
Google forms provide users very easy way for creating forms or surveys which contain many questions to ask customers. You can do many things from planning to getting answers from your friends, colleagues, and clients related to your services.
It's just like any form that you made for getting responses or getting information from people by asking some questions in it. There are unlimited things you can do after create a google form.
As a beginner, it's very important to know how you can create a google form. Below we are providing some steps by which you know how you can create a survey successfully.
Step 1: Log in to your Google Account or click on the right corner "9 dots" 
It's a general thing that you have to first log in to your google account if you have not logged in yet. Now you'll see that google page open where you see a search box at the bottom of the screen and "Google" written above it. Just look at the right corner you see the nine dots ( see below ) option. Tap on it for finding google forms.
Step 2: Choose Google Forms
After clicking on the nine dots, you'll see that there are various option open that is provided by Google. You see google drive, google doc file, youtube, location, and many more products by google.
When you scroll down, you'll see a purple-colored icon ( see below ) which is Google forms. Just tap on it and wait for a second.
Step 3: Start Creating Form 
On the main page of google forms, tap on the type of document that you want to create. There are various types of premade choice forms which contain feedback forms, RSVPs, and contact and order information forms. Here you can select any form that you want to create or also make changes as per your projects.
You can also choose a blank form and put your document from scratch. Doing this requires some pre-planning or time but makes sure to end this with a unique thing.
Step 4: Name or Describe Google Form 
When you start creating a blank form then, therefore, you have to fill in the first two things like the title and description. You can fill in these details late but always remember to give clear and concise forms to your community. While creating google questionnaires, you can also explain what is your form about and what you want from it.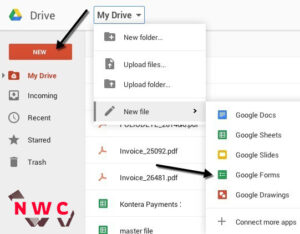 There are various ways by which you can follow your google form. For example, you can also explain what this form is for and what you keep in mind. If you're asking for the update then you can give more instructions to your team of various departments.
Step 5: Set Your Questions 
This is the main part of your planning. Hope you get satisfied with the multiple-choice forms and also express your desires in your questions. You can also ask for long and also short answers, lineal scales, checkboxes, file uploads, and many more.
First of all, type your question and import it in the previous form. Now tap on the drop-down menu to bestie the question section and also choose how anyone can answer it. If you want to add more queries then select the plus icon situated in the righthand toolbar of the form.
But make sure to keep your form short. Not every person has to time or patience for answering you're every question. It also recommended that the form must have a minimum of 10 questions that contain your specific required thing for them as well as for you.
Step 6: Attach Multimedia 
Images and videos also make your form more attractive. Suppose that, you can also customize or beautify your questions with help of pictures. For doing this, you have to click on the " Add Image " icon situation between the question section and the answer menu.
It can easily be done through the camera, device, google drive and google images After tapping on the image icon at the sidebar, you can upload images or infographics between questions. Here, you'll also find Add video icon where you can upload your video or URL of your Youtube library < if you have one.
Step 7: Add sections and title
You can also break your form with more features available in the sidebar. First of all, count the topics that you want to discuss in form and define titles or descriptions. Now consider all sections when you're planning for creating a google form. For doing this, click on one of your sections and tap Add section icon. Your new section was formed and the above field is called your first section.
Below every section, there you'll see a drop-down menu that tells your users what they do after completing one section. After completing one section, they jump to the next section and then submit the form.
Step 8: Setup Responsive Option
It is very easy for completing or return the google forms. Besides this, the system is also set up for responsiveness for the users. You have to make sure this thing is before sending this document. Here you also have options for integrating google forms with some sheets.
It doesn't matter whether you're new or existing with the use of the spreadsheet. As it will turn all questions of your form into columns to display recipients' responses that you collected. Besides this, there are many other features that you get by clicking on three dots. When your form gets any response then you'll receive an email.
There are two options whether you download or print all responses on your desktop. If not then you unlink that response from spreadsheets. ( Given below )
Step 9: Preview or Send the form  
The last and final step of this google form is to check from the form from starting whether there is no error in it. You can do this by clicking on 'The previous icon " and then in your browser, it'll open in a new tab where you see the finalized form. It's just an inspection of your form. Take your google quiz for knowing whether your form makes any sense. Go further and submit a preview for seeing this function properly.
It is time to send your form to your users with a simple press on the " Send" button. You can also share forms through email, HTML, Twitter, or Facebook. Just choose the way from where you want to share. Fitt out the required section before sending it. You will get this option in the menu section which is a drop-down by clicking more icons situated on the main page.
Useful Links – How To Delete Snapchat Account, Social Media Campaign,
How Google Search Console Is Useful?