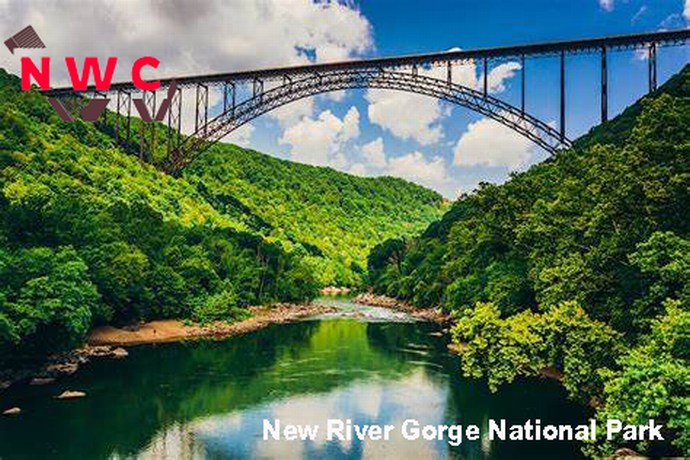 After the lockdown, most of the families are planning for going on trips for spending their time out of the home. Many vacation spots are very easy for everyone to travel to with the family. But when you search for it then there are unlimited places you'll find on the internet.
While keeping the safety of your health most people are searching that places that saves them as well as their children from any health problems. For those people, we are providing you with a list of the best places where you can also travel with your kids safely.
New River Gorge National Park, West Virginia 
This national park gateway is an immersion whose beauty attracts every family member. Meanwhile, people seek out solace in mother nature and also visit many famous parks in the US for experiencing more nature. You are thinking that thing makes this New River Gorge in West Virginia more popular. This place also become one of the top places for travel with kids in 2022.
It's also under the radar for most vacationers. Here the flowing water which continues for sculpture is called one of the deepest or longest gorges in the Appalachian Mountains and is very best for fishing. You also look here at a variety of birds and amphibians which make this place a paradise for those who love animals.
There are some particular highlights, especially for the families such as rafting, a precarious bridge walk across the New River Gorge bridge, treetop obstacle course. When you go ten miles away from the park then you can also find some hotels which offer you the best breakfast with some game zones for families.
Amsterdam, North-West Europe 
The first thing which comes to your mind while thinking about Amsterdam that it is family-friendly or not. For your satisfaction, this place was called one of the best family vacation spots to visit. There are lots of things that you can do with your family in Amsterdam from various classic things. Such as visiting the tulip fields whenever they bloom and many museums throughout the city.
In addition to this, this city contains adventure while you explore it. Here you can also take some rented amazing clog bikes where your kids sit and you biked around the city by visiting windmills and other sites. Here you can easily explore the city with help of canal companies that also entertain your kids. You can also take one step further by captaining your canal also clicking pictures and enjoying the whole way.
Florida 
This place is also a good place for families to spend their time. Florida is the perfect place for warming up in the spring season. There are tons of things to do here and also visit unlimited places but know where to start visiting places. After all, there is a world-famous place where every kid wants to go which is Disneyland.
Do not think that some limited things are going on in Orlando. Here you can also balance the theme park time after exploring some adventure or nature opportunities in Orlando that offer the best family vacation spots. From exploring alligators at turtles, everglades, and dolphins to zip lining and hot air ballooning.
Besides these places, you also see outside of Orlando. If you love then you can also take a road trip around Florida where you explore some good places. You can also stay for some days in Miami which is a very popular place for trips in Florida. Many hidden places to visit like the beautiful sand beaches, and amazing museums and spend your time experiencing the Cuban culture that is very prevalent here.
Western Canada
Canada is called a dream destination place for every nature lover. Here beauty of the Rockies runs between Calgary and Vancouver which also contains the famous Icefields Parkway. This is breathtaking as compared to many islands, small and large of the west place in Canada. Vancouver is the most beautiful city in the world where spending time is worth it for you.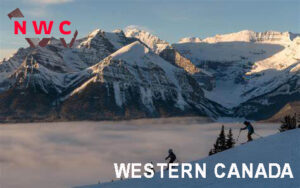 If you want to enjoy some sports activities then you can visit in the summer and Winter Seasons. There are huge things that you can do in  Banff National Park or the less-visited Jasper National Park. You can also see grizzly bears or black bears along with many indigenous animals. Many great things are highly recommended for visiting dinosaur adventure.
Your family loves to visit Tyrrell Museum which is the best dinosaur museum in the whole world. If you want to spend more time then must drive from Calgary to Vancouver on a road trip. This is the world's best road trip which deserves the best family vacation spot worldwide.
South Africa
South Africa comes under the list of every family for spending holiday. Cape town is the most vibrant city which does have not any competitor cities like it. This is very famous in the world for its awesomeness it has an iconic Table mountain that have dominating the skyline and also have a selection of first-class beaches.
If you love to drink wine then must visit the south African Winelands where you'll get many family-friendly wineries that produce world-class wine. You can drink with your partner and make many unforgettable memories of this trip. This is a very favorite thing that you must do while visiting south Africa with your kids.
Another world-famous thing about this place is wildlife. It doesn't matter whether you explore whales off the coast of Hermanus, penguins in cape town, or lions in the Kruger. As South Africa is the best family-friendly place for a safari. While visiting Cape town or the garden route don't forget to also explore whether between December and march or especially summer.
Kenya 
In the list of best family-friendly vacation spots, you also have to include Kenya to visit once in your life. It is highly recommended by every person to must visit this place once. There are very few destinations that are comparatively equal to Kenya. Not only you, but your kids also love to spend their holidays here.
While exploring here you can take your first step to visit Nairobi which has many attractive adventure places. After taking a few steps away from here, you can visit the national park where you spot some animals that your kids and your family must see on safari. On this drive, you see zebras, lions, giraffes, and many more animals.
To get an immersive experience, you must visit Masai Mara. Here you will see many incredible animals by experiencing bush baths or don't forget to visit the Masai tribe. This trip will become your incredible trip to every place that you never find another place. Kenya will also expose your kids to seeing different ways of life and culture after seeing amazing animals in their habitats.
Related Links – Cheapest Countries to Visit, Paris: Five Places To Must Visit