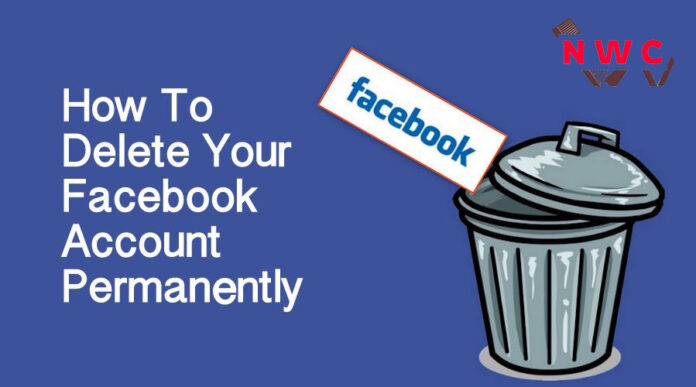 When you finally decided to give up on your social media accounts. Facebook is one of the top platforms where billions of people stay active daily. If you had found that Facebook has wasted your time and wants to delete your account then we'll help you.
Here we'll provide you with the complete process of permanently deleting your Facebook account. But if you want to take a break from Facebook then you can also deactivate your account for some time. You need to note down what you want to do with your account. Just consider whether you want to take a break from your social media accounts or permanently delete it.
When you delete your account then you're also not able to use messenger anymore or other apps related to Facebook like Pinterest and Spotify which require Facebook to log in. If your decision is still to delete your Facebook account then follow our steps and delete the account today.
Just like Instagram where you get a chance to download your archive or choose the deactivate option instead of deleting your account. You can move your data on Facebook in google photos, Dropbox, google docs, and Koofr.
Just follow step by step or guide and delete your Facebook account.
Steps by Step guide to deleting a Facebook account
Below we are providing some steps that you can follow for deleting your Facebook account permanently.
Step 1: Go to your Facebook feeds
It is not fixed to delete an account from a selected device. You can delete your face account from any device you have whether it's mobile, tablet, or desktop. You can do it from any device which suitable for you.
Step 2: Click on the menu section and select the setting option
Now tap on the right corner situated menu bar. After clicking, you see some options open below. Now choose the setting or privacy option.
Step 3: Go to Facebook information and choose delete \ account
For getting the facebook information tab, you will see this option on the top left side of your Facebook menu page. Here you can also download a copy of your entire Facebook account data at the stage.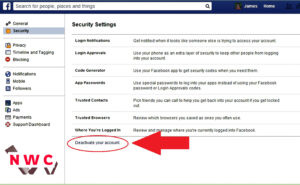 Step 4: select delete account and continue
Besides deleting your account you can also choose to deactivate your account option in this stage. By disabling your account you can disable your account temporarily but you'll be able to obtuse that account in messenger and also recover that account.
But if you decide to permanently stay away from your Facebook account and never want to come back to your account then you can delete your Facebook account.
Step 5: Click delete account and enter the password
This was your last and final step toward deleting your Facebook account. It's also your last chance for downloading or transferring any account data if you want. When you finally click on the " delete account" option then you will permanently delete your Facebook account and never get back into it.
Related Videos – How to download YouTube Videos, How To Install WordPress?