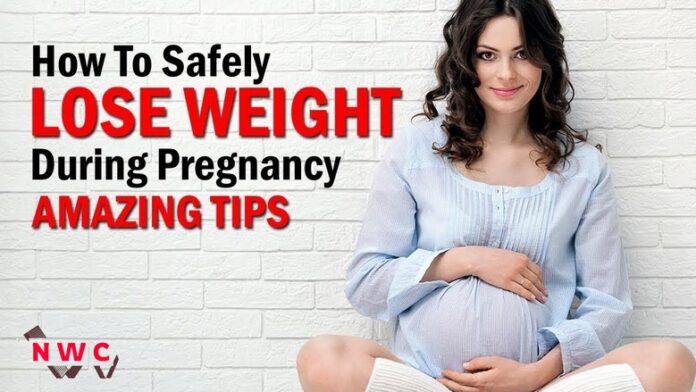 Weight loss is a common thing that everyone wants to do in any situation whether they are facing any health issue. It is mostly practiced or followed by women who don't want excess weight in their bodies while they are pregnant and want to lose weight. Pregnancy is the stage where most women gain huge weight which is difficult to reduce after delivery.
It doesn't matter whether you wish for planning a pregnancy in any way which contains moderate weight beforehand. But for many people, this situation is not realistic. While pregnancy is called an exciting time. This can turn you into a weight dilemma if you are already overweight. That happens because weight gain is directly associated with having a baby.
If you are already have obesity then you have a great risk of pregnancy complications like gestational diabetes. They also have the risk of premature birth and certain birth defects. Previously doctors don't recommend losing weight during pregnancy because they are afraid that it hurt the baby. But new research finds out that women with obesity can lose weight or diet during pregnancy.
Why it's not recommended to lose weight during pregnancy?
Those women who contend with severe nausea and food aversions may unintentionally lose weight during starting months of pregnancy. But keep in mind that the following anything in this period must be managed by your health care provider. It's not recommended for women to not follow any diet plan while pregnant.
Eating more food during pregnancy seems beneficial for the mom as well as the baby for getting nutrients that are necessary for your overall health. While cutting your calories or restricting a group of foods will result in nutrient deficiency and affect your developing fetus. A study found that those women who tried a weight loss diet plan during their pregnancy then they had high odds of delivering babies that are small for the gestational age.
Because of this doctors, or health experts don't recommend following a weight loss diet for pregnant women. This will directly affect your baby and your health and you can get many risks health related to your weight.
Is it really possible or safe to lose weight while pregnant?
Normally it's a simple thing that any woman who knew that she was pregnant then she doesn't try to lose weight in starting. Much research also shows that the purpose of losing weight can increase the risk of having complications for your baby. It also restricts the nutrients and calories which are harmful to you as well as to your baby.
If you are already obese then your doctor will advise you to deal with the complication while losing weight. Weight gain in pregnancy also depends on the BMI of the pregnant lady. Suppose that a woman is highly obese and has BMI over 40 then she will not gain weight during her pregnancy. You can also find weight loss while the pregnancy period but if you don't then it's intentional so don't worry about it.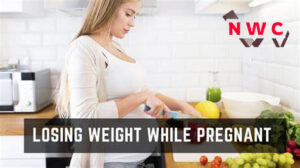 When we talk about weight loss being safe while pregnancy then there are many studies had found some things about it. Experts say that women who have obesity are offered diet and exercise during their pregnancy. Following these things provide a better outcome for you and your baby too. Women must have a balanced diet, keep their food-eating diary, and get more engaged with physical activity like walking, etc.
This study also found that dietary changes in women were associated with a 33% reduction in the risk of preeclampsia and a 61% reduce the risk of gestational hypertension or also preterm delivery. So if you have obesity while pregnant then this is the best opportunity to start your fresh healthy lifestyle.
What to do after having a baby in your weight loss journey?
Many women ask that they can continue their weight loss journey after the birth of a baby. Well after giving birth, the last and final thing that comes in every new mom is to follow a diet to make them fit. Many experts had suggested that new moms that don't have to worry during the first month about their weight loss.
A woman will immediately lose some of her pregnancy weight by giving birth. The pregnancy weight may contain the weight of the baby, amniotic fluid, and placenta. Next few weeks after one month, on average the woman can expect to lose weight lot of extra fluid in their body which builds up during pregnancy. When your body's fluid is gone then what remains is the extra fat that you added during pregnancy.
It is normally said that women lose extra body weight by six months after having a baby. Also assumes that approximately 1 pound of weight loss every week by you. It also said that women lose more weight in the beginning period after giving birth. But not every expert agrees that all weight gain within six months of starting. It also depends on the woman who takes losses for losing her pregnancy weight.
It simply means that those women who start at a normal BMI before their pregnancy then she should aim to return to a normal BMI. On the other hand, those women who are overweight before their pregnancy then she should aim to return to their pre-pregnancy weight. After this cycle, she comes to their actual body weight. Another research found that women who don't lose weight under a given period then they have a greater risk in the long term.
If you are also suffering from this situation then take a consultation with a doctor. Many women require the structure of a perfect diet or any weight loss program for losing pregnancy weight. Some experts also suggest to lose your weight before getting pregnant again. Normally women have a healthy weight by the time when she enters n their second pregnancy.