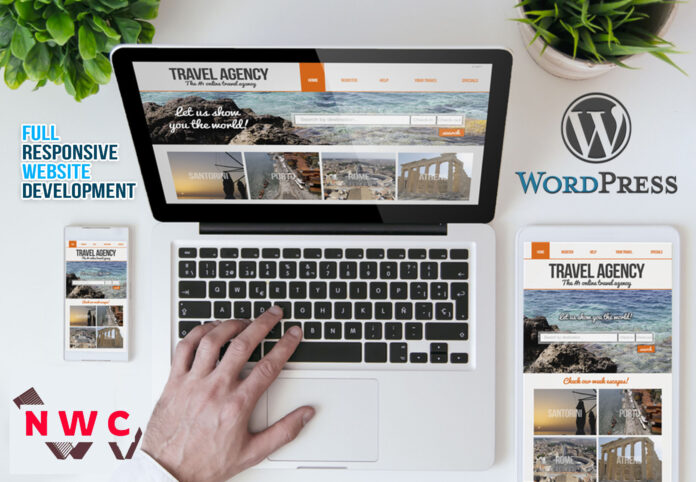 How To Install WordPress?
You are well known for WordPress which is the most popular website maintenance or development platform all over the world. It's free for use and also open source which anyone can use easily. So let's begin to know how to install WordPress and the Hosting process completely.
It's very simple and is used for developing any type of website you want. Besides this, WordPress also has a vibrant community with lots of free and paid themes, and plugins that are very easy to manage and also SEO friendly.
If you also decided to make your website on WordPress then you are going to join a huge community of users and developers. As a beginner, if you are going to install WordPress then you are unaware of the right process. Also do not know how everything worlds in it.
Not only this, but you also require to have a clear plan and patience while making or optimizing your website. You have to perform a manual installation process which is not a lengthy process, it's just a one-click method. In this blog post, we will discuss the complete method by which you know how to install WordPress properly.
For most people, one of the easiest ways for installing WordPress is with web hosting. This is one of the best options,s, especially for beginners. Because of this, we talk about this topic. But if you are an advanced-level user, some topics are also helpful for you to correct your mistake if done by you.
Why Choose WordPress Install?
You had seen that millions of websites are running all over the world. All websites belong to different – different categories or types of businesses. But most of the websites are made only on WordPress. You are wondering why people use only this platform, Is there are not any other platforms or It is best than other website development platforms?
There are lots of reasons behind the popularity of WordPress in the world. Whenever you decide to make a website then you spoilt your choice. You have also seen many free blogging platforms for users such as Bloggers and WordPress for paid platforms like Squarespace, Webflow, Wix, Shopify, and many more platforms.
The reason behind the popularity of WordPress is that here from basic and blogs website to complex portals, e-commerce stores have millions of sites only on WordPress that are built with help of WordPress. It also allows its users to build their website in one click with a very easy method. That's why most people on the internet also suggest you choose only WordPress for building your website.
Know about Hosting before install WordPress
Before installing WordPress, you need to know about the hosting whether it is sorted or not. You know that hosting provides your website power and storage for the site's better health or also the success of it. Sorting out your hosting is very easier before installing WordPress.
When you search for it then there are various types of hosts that provide you with various methods for installing WordPress. Some of the hosting-providing platforms are very easy to use by anyone. If you are a beginner then you need to know about the types of hosting that you use before installing WordPress.
Managed Hosting 
The first type of hosting is Managed hosting called is one of the best methods of hosting professional WordPress websites. This hosts users' various servers that are optimized for running on WordPress. Managed hosting has various benefits such as fast loading time and also provides a guarantee for your site to stay online during traffic spikes.
This hosting also provides useful services for users such as WordPress Security Protection, Expert WordPress support, and automated backups and updates for the website. Managed hosting has some prices that you have to pay for getting services like $30 to $100 for small-size or medium-sized websites and prices may be different for large websites.
Shared Hosting 
This hosting is very inferior to manage to host but it is cheaper than managed hosting. His name comes from a single server that is shared between dozens, hundreds, and thousands of websites that host under one server.
In this hosting, you can also expect that resources are stretched which is also a single-resource intensive website on a single server that affect another website for running slow. Having a website with shared hosting also makes your site struggle with many large spikes of traffic there.
Along with this, shared hosting is developed as versatile which is rarely optimized for running WordPress properly. It will affect the loading speed of your website more slowly than managed hosting. Shred hosting provides you with some backup and security features but the quality of these is not the same as managed hosting.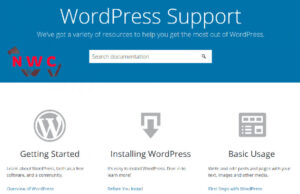 This hosting is very popular except for its disadvantages because it's very cheap. Its plans start from $5 a month to $15 a month. If you can afford to manage to host then it's very easy to use, reliable and provides you with some extra features to save your website.
So, this is the overview of the types of hosting that you consider before installing a website. It's your decision about which type of hosting you choose for your website.
Easy Steps to Install WordPress
Now we discuss the steps by following them you can know how to install WordPress easily. Before getting started in the process of installation, you have to consider these steps in your mind. It will help you to increase the speed of the installation process and also helps in ensuring that your website is ready to work.
1. Download the WordPress Application 
The first step that you follow while WordPress installation then you require to download the new version of WordPress. You can easily install WordPress direct on your computer. If you find it in zip files then you need to unzip that folder. But before doing this, you have to decide where you want to install WordPress.
Let's consider an example if you want to run blogs on your old website by using WordPress then you can create a subfolder in your webroot. But if you desire to make a new website then you also have to unzip the webroot folder. Webroot refers to the folder whose content is provided by the web server which is specified.
You can see it in various forms. If you are from Linux then you will see "var/www", and" apache/usr/local".If you can see it like "C:inetpubwwwroot". You can look below image and get confirmation that you are doing the right thing.
2. Choose the best web server
In the second step, you have to make sure for getting web server access. It's called the first step but you can also do it after downloading WordPress. Web server refers to the software which refers to hosting or also called serving the websites. These web server stores, deliver r-process web pages for those people who are searching your website.
When you search for the best hosting provider then there are lots of hosting providing companies with the lowest or highest hosting plan. You can choose companies like cloudways, Bluehost, siteground, and many more. You can also create your server for hosting your website
It's not easy for beginners to manage servers for the first time. Most people always like to buy a directly hosting provider which runs on a particular web server as we mentioned earlier. But if you had already used any hosting provider then you have to make sure that it fulfills the need of your WordPress like MySQL version 5.6, PHP version 7.2 or maybe higher, or HTTPS support.
3. Create Tables in WordPress 
After this, your WordPress requires you to create some tables for your internal use in the database server. That database has access to reading the details from the "wp-config-PHP" file. You can also enter these details or can also wait for WordPress will itself asks you about them.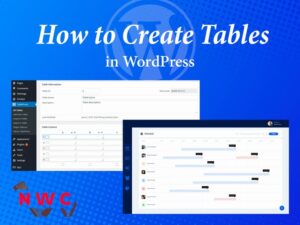 For specifying the details collected in a database, you need to open up-admin/install.php in the browser. It will take you from the process of setting up a wp-config-PHP file with details of database connections. If that database folder is not open then you can use your preferred text editor for opening wp-config-sample.php and also specify your details of the database as given below.
The file you get contains a sample of configuration, so you require to only change the host-specific information or also kill other things from it. At last, you have to rename wp-config-sample.php to wp-config.php and then save it. Here you can also find fine-granted instructions if you are an advanced-level user.
4. Install, run and fill the database script 
When you save the " wp-config-PHP" file then you have to install the script after following "/wp-admin/install.php" on the browser. For example, "www.yourwebsite.com/wp-admin/install.php".If you want to install the webroot on your website then you can follow www.yourwebsite.com/blog/wp-admin/install.php. If you want to install it in a subfolder you can do that as well.
When you complete this task then WordPress will ask you for choosing a preferred language as shown below. WordPress will create tables which require for functioning and also install the extensions that it requires. If you missed or skipped specifying access od database details then WordPress will automatically ask you to fill them as shown below.
5. Finish Installing and Setup Username -Password
If the database details provided are good and everything you see is fine then the installation process is getting completed. If you get the message that ' your process of installing WordPress is completed' then you consider it. After this, you require to set up your username and password for your WordPress.
The message you'll see on the screen is just like we mentioned below:
Now you will that WordPress will ask you to set up your username or password which helps to protect a section of WordPress administrator.
Many people usually leave this box unchecked. You can check this only if you wish general users for getting access to your blogs and pages except for search engines. At last, you see the message of successful installation as shown in the below image.
Now you can see the "Log in " button just click on it that takes you to your WordPress administrator login screen. That's it, You had completed the whole process of WordPress installation and now you can start using your WordPress and also design it.
Related Posts – How to download GB Whatsapp, How to Delete an Instagram Account?, How to Take a Screenshot On a mac?