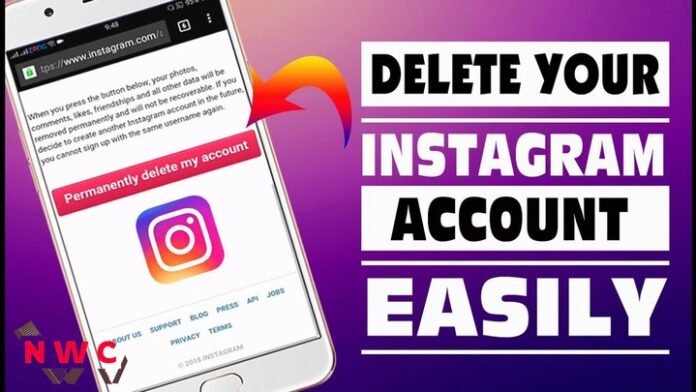 Do you want to delete your Instagram account but don't know how to? Instructions to delete your Instagram account permanently or deactivate your Instagram account easily. In this digital world, you know that every person is using Social Media Accounts for business or entertainment purposes. These social media platforms are useful or also time-wasting platforms. It depends on the users and how they use social media accounts. There are billions of reports are available on Instagram.
You know that setting up an Instagram account is very easy and the happiness you get while browsing feeds or reels is amazing. Besides this enjoyment, have you ever you think about deleting or deactivating your account temporarily? Taking this step is good when this platform wastes lots of time.
Many studies suggested that more social media platforms such as Instagram and Facebook will mentally affect your mental health. We also say that it is very a perfect decision for you to deactivate or permanently delete your account. Various questions come to the mind of you for deleting an account How should any person deactivate an Instagram account, how to delete it permanently, and many more.
Well, if you are taking a temporary break from Instagram instead of deleting your account permanently then you can deactivate your account to not lose your followers and posts. Let's know how you can deactivate or delete your Instagram account.
How To Delete Instagram?
The process of deleting an Instagram account is very easy whether you're using Instagram regularly or sometimes. Below we're providing the following steps by which you can easily delete your Instagram account.
Step 1: Open the Instagram app and go to your account
The first step for deleting your account is opening the Instagram app on your mobile, computer, or tablet. You can delete your account from any device which is suitable for you. For deleting your account, log in to your account if you're not already login. Now tap on the profile icon situated at the button right of your Instagram.
Step 2: Go to the menu
Now tap on the menu icon seen on the top left of the screen where you get access to the setting and your activity options.
Step 3: Download Your Data 
After opening the menu section, if you want to download your photos, posts, comments, and every information before deleting your Instagram account then select the "Your Activity" section. Is your desire to download data or not?
In the " Your Activity " section just click on the download your data option. This will take you to another page with your registered email address. Now tap on the button which says Request Download and Instagram will email you a file that contains your all photos, profile information, comments, and more. It will take up to 14 days for delivering your data.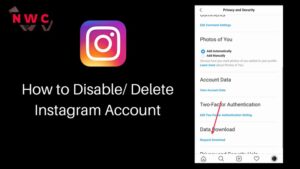 Step 4: Tap on setting and select account 
After requesting to download your data ( you can also skip downloading option)then go back to the menu and select settings. After selecting settings, choose up the account to access all of your account settings and then delete it.
Step 5: Choose delete account and delete it 
Next, just scroll down to the option which tell " Delete account " and tap on the option now Instagram will provide you options for deactivating or permanently deleting your account. If you want to delete permanently your account then tap on the " Delete my account " option.
Step 6:Confirm deletion of the account 
Your last and final step is to confirm the deletion of your account. Because deleting an Instagram account is not a very light decision for you as well as a platform. That's why Instagram will ask you again for confirming that you really want to delete your account and move forward.
And congrats, that you had successfully deleted your account from Instagram and never get back in it.
Related Links – How Google Search Console Is Useful?, What is Facebook Marketplace