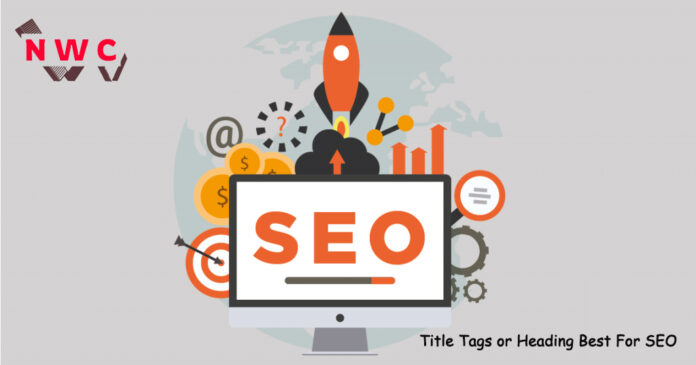 Title Tags or Heading Best For SEO
Before writing any blog, the first thing you will write is the Page Title Tags or heading which describe whole blog posts in a line. It plays a very important role in search engine ranking whether you create content through HTML coding or anything. How to select the best Title Tags or Heading Best For SEO?
There are mainly two very important SEO purposes used as Title tags or heading 1. Both things plays important role in understanding for both Google as well as your users.
When you use it correctly then it can help you in increasing your website ranking on search engines. But if you want to improve your ranking then title tags optimization helps you in achieving this goal.
For doing this, you have to learn all things and concepts for optimizing titles by which you can see the results in a ranking of your website. You know that before clicking on any website, users always read the title of the posts. 
If the title tags match the query they click on that website Your title becomes more attractive in the SERP to your audience when they find their solution related to the search term in your blog title.
What Are Title Tags? 
Title tag refers to the HTML elements which contain the title of web pages. But it's not similar to the header which appears for your page content. Title tags are generally shown in search engine results.
It is the short sentence that describes your whole content which attracts visitors to click on it. This plays a very important role in representing content on search page results. It's very necessary to create effective title tags in the right format or content.
It is generally the way of communication between your content and the search engine. SERPs ranking is affected as per the performance of search engine ranking It also depends on how your content solves the problem of your users.
Why are Title Tags Important?
Every search engine has its goals to only satisfy its users to deliver results that are relevant to your user's search term. Forget the good or best content for users, search engine scrolls those web pages which provide the best or relevant content to the search terms.
Search Engines like Google selected websites by looking at the words that you used in your content or explaining the query in a very easy language or understood by users easily. Besides this, it's also called a short method for content creators to define what page content users follow.
Behind ranking, Title tags are also important for making the mind of users click on the link when it shows up in search results. This is because the title is the first impression on visitors after which they start reading your content.
You have to only focus on attracting more and more people to click your webpage link by looking at your title tags on the search results page of Google.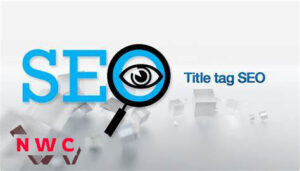 How To Write Effective Title Tags?
Title tags and heading 1 play a very important role in search engine optimization. The algorithm of the search engine applies various factors to determine the information on the webpage is relevant to the search term or not.
Along with this, many other factors also affect the ranking which is out of control. When you optimize the title tags of your website then it will make your content different from others means attractive.
This happened because for writing the title, you have only a limited 50 characters for displaying your title by keeping it short. So keep in mind, just write only informative or important lines first which are visible first to the audience. That line will your audience about your content.
Let's take an example, you have your health-related business website. Your web pages contain pieces of information about weight loss. For writing the title tag, you will write "How to lose weight fast?"
In this phase, you're asking people about how they can lose weight fast. This will make their mind more curious to know about what you tell them related to their search terms.
By creating curious headlines or title tags, you can grab the mind of your users to click on the website URL. So while writing the title, you have to put some questions, hook words, or another catchy phrase that is relevant to their search terms.
How Choose Title Tags or Heading Best For SEO? 
You will understand this concept more deeply with an example. Suppose that you have business furniture and you start writing a blog post about the best dining table for your home. 
In this, you use a keyword that is linked to your niche. Anyone searches their query which linked to furniture niche. It's not compulsory that search terms of users always match with yours but you can add them as tags in your posts.
But in the market, your competitors also used these phrases. Now you're thinking about how you can give your best as compared to your competitors.
In this way, when you search any keyword in the keyword research tool, then you can find the search volume of every keyword. You can also find more keywords related to your focus keywords or put keywords according to their traffic. In this way, you can come apart from your competitors.
For getting ranked in the search engines, you must use long-tail keywords. This is because when anyone searches for the best table for a drawing-room. If that matched the title of the webpage then your page will automatically get rank on google.
Related Links – What Is Facebook Marketplace, How To Start Affiliate Marketing