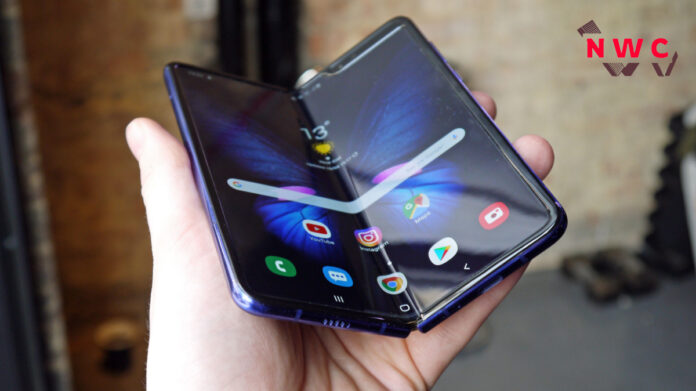 Best Foldable phones
You know that Samsung has become one of the first companies that are focusing on making innovative or futuristic foldable phones in the market. The first foldable phone was launched in South Korea its manufacturer Samsung came back with foldable smartphones in 2019. After this year, Samsung launched its many foldable phones in design, software, hand feel, and performance.
This latest generation of foldable phones from Samsung is Galaxy Z Fold 3 which gets closer to " perfect foldable ".With limited force, every smartphone can fold in half. Few mobile phones can do this without facing any damage. For some time, folding phones come in premium but due to their high price, this marketplace gets heated up.
These hybrid-folding phones are combo with the tablet is designed for the peoples who want more screen but dislike the gigantic phablets. This small model is especially for those people who longed for clamshells of old. Besides folding phones from Samsung, people expect folding smartphones from other companies like TCL, Apple, and many more.
However, the beauty of these foldable phones in the market is that you saw in normal phones which fold in half. Just think that you have a phone which gets unfolds or becomes a tablet by folding it in half. Samsung is providing various types of folding phones which provide you with the best experience or satisfaction.
Samsung Z Fold 3 
Design, Display and Build 
This third-generation invention of Samsung is just open like a book that has a big screen, brighter than any other. This galaxy Z fold 3 had a dynamic AMOLED display better than the previous version. It also supports HDR 10+ which translates while reading e-books, editing documents, images, videos, or many more.
As its name clearly defines that it has two displays with an outer cover display of a 6.2-inch screen with a 120 Hz refresh rate. But there is another great update done last year with a 60 Hz refresh rate. This device also had an IPXS rating which makes it the first foldable smartphone that's water resistant.
This also refer that the device can withstand only fresh water for half an hour, not salt water. But unfortunately, this device is not have dusted resistance keeping the pouch with it is very necessary. The dust attracted by this device is due to the pre-installed screen protector. It doesn't hinder the colors and brightness but feels sticky.
Battery and Camera 
The battery of Samsung Galaxy Z fold 3  is a 4000 mAh battery which is smaller than the previous generation folding phone. It supports 25W fast charging and has no charging brick in the box that other smartphones have. This device contains a USB Type-C cable in the box. When we talk about its performance then it is a top-tier Qualcomm snapdragon 888 chipsets with 258 GB storage. It also includes bigger 512 GB memory for extra space.
When it comes to it camera of this phone then it has a pack of three 12MP cameras ( primary, ultra-wide, and telephoto ) at back. The images sharpened by this device are a bit sharpened. But you get disappointed with the front camera with a 10MP aperture of 1/1.8. During a video calling it gives a good appearance, selfies taken with the front look washed or have very few details. 
Pricing 
Many people get completely satisfied with this smartphone. This Samsung Galaxy Z Fold 3 is called one of the most expensive smartphones in its lineup of Samsung company. At this time, the price of this mobile is $1799 in the united states for the 256GB/12GB variant. It also climbs to $1899 for the 512GB model.
Besides this, there are not any reduction seems in terms of pricing, furthermore, you can also count the trade-in offers for this company for better pricing. Nearly it has $2000, this Samsung Z fold 3 is called the very top of most of the ultra-flagship category which simply happens due to its novelty. For some users, the price of this device is very high but it is still considered one of the best buying options worldwide.
Samsung Galaxy Z Fold 2 
Design and Display 
The design of this device feels like a classic Samsung smartphone. It has a measurement of 158.2*68.0*13.8mm and a weight of 282g. This will provide lots of things for you. Samsung z fold 2 has a long thin 6.2-inch screen on the front that is bigger as compared to others. When you open it then you'll see it had a 7.6-inch mini tablet. This is a huge screen where you can easily play games or can also watch movies.
Samsung Galaxy Z Fold 2 has two color options, Mystic Bronze and Mystic Black. You can also buy this device directly from Samsung company which provides more colors like silver, blue, gold, or red. You will get here three lens module camera which sets at the backside of this phone. Along with a 7-inch screen with a dynamic AMOLED, resolution of 2208*1768 pixels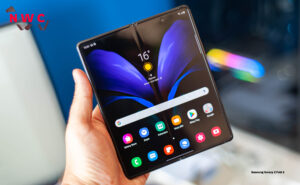 As adaptive, this smartphone has a 120Hz refresh rate which automatically gets dialed up or down. It also helps in conserving the battery life. You felt smooth and silky doesn't matter whether you scrolling, gaming or typing anything. Overall it provides you with quality.
Performance and Battery 
Samsung Galaxy Z Fold 2 has Qualcomm Snapdragon 865 Plus chipset with 12GB RAM and 254GB storage. This smartphone has undeniably is very fast in all things, it may be games and applications There is not any single problem is noticed by the audience and as well it's rating on search engines or applications is very good.
However, this device is high in Cleveland you world's notice any single difference in it. It supports 5G  by which you're able to use the fastest internet speed. But it doesn't support the newest Wifi 6 tech. While focusing on its battery then it has a 4500mAh battery which lasts for 18 hours. Talking about its backup it has over an hour or half an hour for fully charged.
Price
One of the important things that most customers consider before buying any phone is pricing. That was another reason why these foldable smartphones are not catching. The price of this Samsung Galaxy Z Fold 2 is $1999.But Samsung dropped the price of this smartphone to $1799 in April. But many people still feel that they are giving 40% more price than the actual amount of this phone.
After seeing all appearances, this Galaxy Z Fold 2 pricing contains lots of levels or issues among the audience. Many rumors about this device suggest that the price that the company is charging is too high. It would be available for the audience for $1600 and must price the same for upcoming foldable phones.
But if you spend the actual price of this smartphone then it will provide your more peace of mind with durability improvements. Along with this, you'll also get S Pen. This pen helps you to draw in the former note as it is especially beneficial for those who are spending top dollar on smartphones.
Related Links – How to Replace Multiple Folders Name, HP Spectre X360 14 Review, Dating Application