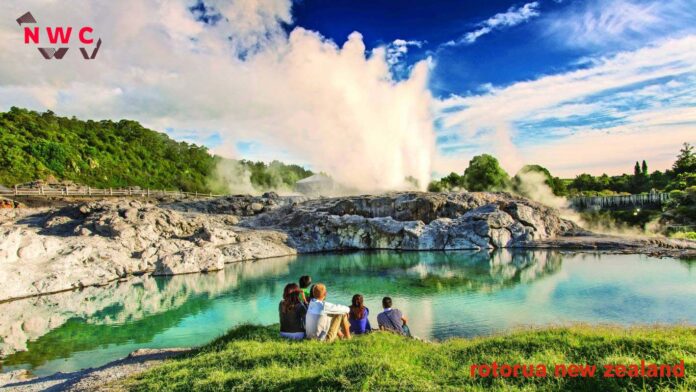 Best 5 Places To Visit In New Zealand
As you know New Zealand is famous for kiwis. It is divided into two islands North Island and South Island. New Zealand is also called an almost incredible destination for discovery. It also contains unforgettable landscapes, an unparalleled combination of lakes, lush greenery, mountains, and breathtaking sceneries. Here we will show the best visit places in New Zealand.
Visiting New Zealand will allow you to enjoy many beautiful or geographically diverse landscapes fully. Here you can see rocky alpine terrains pristine beaches or many attractive places. While traveling this place there are tons of attractive places you'll see so your planning must be according to places which make your trip more enjoyable.
Many peoples don't know about the places to visit in New Zealand. Today in this blog post, we're going to talk about the top most famous places in New Zealand to see. So let's start exploring those places
Rotorua
Rotorua is the most famous place for geothermal activity. These geothermal reserves f Te Pula, Waimangu, and Waiotapu are famous places you can visit. Here you can also sit under spectacular natural surroundings which contain hot springs, volcanic terraces, boiling pools, geysers, craters, gurgling mud pots, and fumaroles.
This region is also famous for its abundance of fishing and swimming lakes and many native bush ideals for hikes. Most people visit here to learn more about Maori culture. Here, the waimangu valley is reshaped by mount Tarawera's volcanic eruption in 1886 and eradicates the Maori villages of Moura, Te Wairoa, and Te Archi.
At this place, you can take an organized tour containing a view of Maori rock drawings below the mount Tarawea on the shores of the lake. Besides these places, you can also enjoy the boat excursion to the partly excavated village of Te Wairoa.
Queenstown (Recommended Place To Visit In New Zealand)
Queenstown place is located in the southern region of the south island at the edge of Wakatipu lake. This place is renowned as the adventure capital of New Zealand. It is also popular for world-class skiing in the winter or spring months starting from jube t October.
Overall this place is best for sky diving, river rating, bungee jumping, and even cliff jumping. This is generally the home of the world's highest cliff jump and the Shotover canyon swing. But there are some courageous who hurt themselves off a cliff in many ways such as being tied to a chair or flying off backward.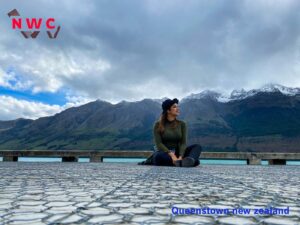 It doesn't matter which type of adventure you enjoy, you'll be surrounded by jaw-dropping scenery of dramatic mountain ranges and glistening waters. This cosmopolitan city is small and also laid back but also quite lively with many cultural attractions, restaurants, and bar scenes with a cultural calendar.
Bay Of Islands 
This place is called one of the most attractive places with a penchant for maritime activities. The bay of islands, the name is literal as there are 144 islands in the sparkling subtropical region between Cape brett and the purer peninsula. These places are best for exploring by boat.
Most people visit here to fishing, and jet around the islands. You'll see here the whales, dolphins, and an abundance of wildlife. This trip is just a three-hour drive north of Auckland. It is also called a favorite summer destination place.
This area contains the towns of Paihia, Russell, and Kerikeri which is the first capital of this nation. It is also closed to the significant historic place where you visit the treaty of Waitangi. Bay of islands coast is generally dotted with yachts during visits in summer and locals for embracing the laid-back nature of life.
Hawkers Bay
Hawker's bay is a place related to the finer things in life as there are some exceptional wineries, beaches, luxury lodges, fabulous art deco architecture, and golf courses for you. This place is called the first stop of the new Zealand wine trail which also has flourishing hospitality scenes.
Hawker's bay is mostly famous for the kiwis and also for its wines and produce. Besides this, that region is called the first place on the whole earth where you can see the sun each day. Here you're able to see the ocean sunrises by sea mists which are worth setting an alarm.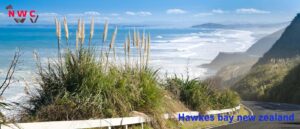 Hawker's bay is the idyllic or most popular place for the long-weekend escape. If you want to get more intrepid experiences in this place then here you can embark on the waikaremoana track lake which is also one of the great walk places of New Zealand.
Raglan 
Raglan is the place of a serene seaside town that is famous for its identity in surf culture. The vibe you feel is evident when you arrive at this place by bohemian boutiques, surfboards lining sidewalks, lively gastropubs playing reggae music, and organic cafes here.
If you want to see the kiwis then raglan is the best place for embracing or experiencing them. There you will also find many campgrounds or holiday parks where you can easily pitch your tents. You can feel like imbibe under the stars before heading out to catch waves of the morning, and also have a barbecue.
Many local operators offer you lessons about raglan surf school and green wave. But you're less physically demanding than there are kayaks and paddleboards are available as rent for surfing. You can also get back to the beach and admire the black sand coastline or the ancient limestone formations.
Related Links – Best Places to go in Mexico, Cheapest Countries To Visit